Dolly Parton to open resort in 2015
Agence France-Presse (AFP)
06/05/2014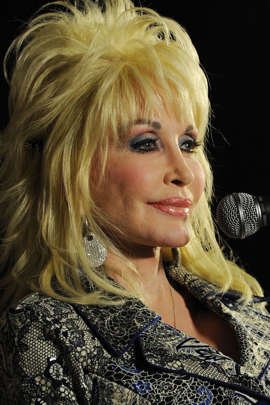 Located in the Great Smoky Mountains of Tennessee, Dollywood's DreamMore Resort will span 230,000-square feet (21,368 square meters) across three levels, and feature 306 rooms, an indoor and outdoor pool complex, spa and farmhouse-style restaurant.
Pitched largely towards families, the resort will offer outdoor "story spots" for storytelling with the kids, fire pits, swings, hammocks and hiking expeditions in the neighboring mountains.
The concept was created to harken the hospitality and heyday of the South, developers say, when families bonded over the simple pleasures of fresh iced tea and homemade ice cream.
"I want folks who stay at Dollywood's DreamMore resort to experience the same heartfelt hospitality that they've come to know at my Dollywood theme park," Parton said in a statement.
"While we're treating you like family, we're going to create lots of simple ways for families to spend time together and really enjoy one another. All of this, plus being surrounded by views of the Smoky Mountains, folks are going to know that they are truly somewhere special when they stay with us."
Fans of the singer-songwriter will also be able connect with Parton through a 'Dream Box' that will house personal mementos in the resort lobby.
The display case will contain an original song written by Parton to be released in 2045; a sealed chestnut box, whose contents are only known to Parton, likewise to be opened in 31 years; a piece of wood from Parton's Tennessee Mountain Home porch; and a copy of her 2012 book "Dream More: Celebrate the Dreamer in You."
The resort opens the same year that Dollywood fetes its 30th anniversary.
Meanwhile, Parton isn't the only international celebrity to venture into theme parks. Plans are also in the works for a Jackie Chan World Park to be built in a suburb of Beijing.