Sun Life boosting investment in Malaysia and Indonesia

Reuters
26/05/2014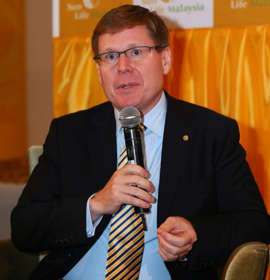 Sun Life Financial, Canada's third biggest insurer, is boosting investment in Indonesia and Malaysia at a time when growth in earnings from some core Asian markets has slowed.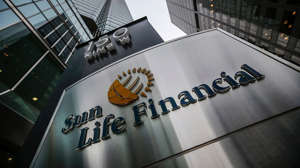 "This is not the time to slow down in Indonesia. Companies that don't make the investment are going to find themselves far behind," Kevin Strain, president of Sun Life Financial Asia, told Reuters.
Sun Life manages assets of US$590 billion (RM1.9 trillion) globally and aims for its income contribution from Asia to reach 12% by 2015 against 10% now.
Earnings in China declined last year as Sun Life focused on retaining profitability, said Strain, while numbers in India, its biggest market in Asia, also fell after regulatory changes there.
"From a growth percentage, Indonesia and Malaysia will grow faster than India, but India is a big and sophisticated business. We should see some of that growth coming back."
A big part of the expansion in southeast Asia will be growing the company's takaful (Islamic insurance) business, which contributes half of sales in Malaysia and 16% in Indonesia.
The company is spending US$40 million (RM128 million) to double its number of agents in Indonesia, as it prepares a distribution strategy to navigate the country's largely underserved insurance market. About 1.8% of Indonesians are insured, compared to Malaysia's 4.8%.
"We have a real opportunity to become a bigger player," said Strain.
A new rule in Indonesia requiring companies' takaful arms to be made standalone units is expected to consolidate the industry into a number of large players.
Strain said Sun Life could achieve its southeast Asian growth targets for coming years organically, although the company's capital position was strong enough to conduct mergers or acquisitions. The parent company had a cash position of US$5.9 billion (RM18.9 billion) at the end of March.
Last year, Sun Life partnered with Khazanah Nasional to buy an insurance unit in Malaysia for US$594 million (RM1.9 billion) from Britain's second biggest insurer Aviva Plc and CIMB Group Holdings Bhd. CIMB is also a local partner for Sun Life's operations in Indonesia.
The company can take up to five years to break even in a new market, Strain said, considering the initial cost of acquiring a new business and developing a sales network with enough scale.
ASEAN strategy
Sun Life hopes to leverage on the networks of CIMB and Khazanah to expand further in Asia, with Thailand and Singapore likely targets.
"We are always looking at strategic alternatives and the right cultural fit. It's an area we see as potential, a hole in our ASEAN (Association of Southeast Asian Nations) strategy we would like to fill," said Strain.
"In this region, which is growing so quickly and is so competitive, good partnerships can make a big difference."
Sun Life is also considering whether to enter the takaful market in India, though poor acceptance of shariah-compliant products there is discouraging at this stage.
"We can build a strong shariah business in Indonesia and Malaysia. If it does take hold, we'll have knowledge we can take into India."