U.S. economy contracts in first-quarter, but labor market firming

Reuters
29/05/2014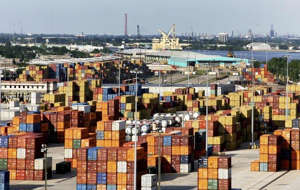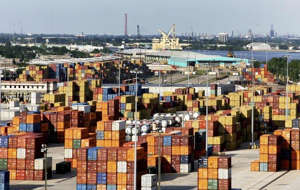 WASHINGTON (Reuters) - The U.S. economy contracted in the first quarter for the first time in three years as it buckled under the weight of a severe winter, but there are signs activity has since rebounded.
The Commerce Department on Thursday revised down its growth estimate to show gross domestic product shrinking at a 1.0 percent annual rate.
The worst performance since the first quarter of 2011 reflected a far slower pace of inventory accumulation and a bigger than previously estimated trade deficit.
GDP growth was initially estimated to have expanded at a 0.1 percent rate. It is not unusual for the government to make sharp revisions to GDP numbers as it does not have complete data when it makes its initial estimates.
The decline in output, which also reflected a plunge in business spending on nonresidential structures, was sharper than Wall Street's expectations for a 0.5 percent contraction pace.
The economy grew at a 2.6 percent pace in the fourth quarter. U.S. Treasury debt yields fell slightly on the report, while U.S. stock index futures trimmed gains. The dollar fell against the euro.
But the decline in output does not appear to have persisted into the second quarter and the factors that held down the economy are temporary.
The economy should rebound strongly as they fade. Economists estimate severe weather could have chopped off as much as 1.5 percentage points from GDP growth. The government, however, gave no details on the impact of the weather.
JOBS MARKET FIRMING
In a separate report the Labor Department said first-time applications for state unemployment benefits declined 27,000 to a seasonally adjusted 300,000 last week.
The four-week moving average for new claims, considered a better measure of underlying labor market conditions as it irons out week-to-week volatility, hit its lowest level since August 2007. That added to signs of strength in the jobs market.
Other data such as manufacturing have buoyed hopes of a strong rebound in growth in the second quarter.
Businesses accumulated $49.0 billion worth of inventories in the first three months of the year, far less than the $87.4 billion estimated last month.
It was the smallest amount in a year and left inventories subtracting 1.62 percentage points from first-quarter growth. But inventories should be a boost to second-quarter growth.
While the decline in exports was not as severe as initially thought, import growth was stronger. That resulted in a trade deficit that sliced off 0.95 percentage point from GDP growth.
A measure of domestic demand that strips out exports and inventories expanded at a 1.6 percent rate, rather than a 1.5 percent rate, indicating underlying strength in the economy.
Consumer spending, which accounts for more than two-thirds of U.S. economic activity, increased at a 3.1 percent rate. It was previously reported to have advanced at a 3.0 percent pace.
Spending was boosted by the Affordable Healthcare Act, which expanded healthcare coverage to many Americans. Consumer spending had increased at a brisk 3.3 percent pace in the fourth quarter.
Business spending on nonresidential structures, such as gas drilling, contracted at a 7.5 percent rate. It had previously been reported to have increased at a 0.2 percent pace. The report showed corporate profits after tax plunged at a 13.7 percent rate, the biggest drop since the fourth quarter of 2008.
(Reporting by Lucia Mutikani; Editing by Andrea Ricci)