Authors and Experts
[Do Not Use]DK Publishing
02-07-2014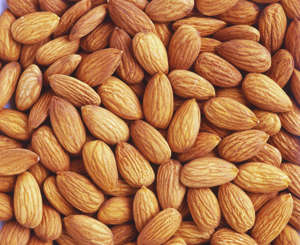 Authors and Experts

Kimiko Barber
Consultant on Japanese ingredients. Kimiko was born in Kobe, Japan, and is the author of DK's Sushi and many other publications on Japanese cuisine. She regularly writes for the Weekend Financial Times on food and travel. She has contributed to BBC Radio 4's Food Programme, and has taught in various culinary schools.
Jeff Cox
Author of the Vegetable chapter. Jeff has been writing about vegetable gardening for 40 years. He is a former editor of Organic Gardening magazine and has written 18 books on food, wine, and gardening.
Nichola Fletcher
Author of the Meat chapter. Regarded as one of the world's leading authorities on meat, Nichola has written seven books on the subject. She gives workshops to cooks and chefs, and also leads tutored meat tastings. Nichola is an award-winning food historian; she lives in Scotland.
Olivia Greco
Consultant on Italian ingredients. Olivia worked as a head chef in Tuscany, also researching all aspects of Italian and other cuisines, and later taught at the Italian Cooking School in Tuscany. After years of travel, she is based in London where she teaches and cooks for cooking schools and private clients.
Trine Hahnemann
Consultant on Scandinavian ingredients. Described as "Denmark's answer to Nigella Lawson" by UK newspaper The Daily Telegraph, Trine is a chef, food writer, and cookbook author.
Juliet Harbutt
Author of the Cheese chapter. Juliet regularly judges cheese competitions around the world, as well as promoting artisan cheese through writing, training, and consultancy. She created the British Cheese Awards in 1994 and the Great British Cheese Festival in 2000, and wrote The World Cheese Book, published by DK in 2009.
Anissa Helou
Consultant on Middle Eastern and North African ingredients. Anissa is a food writer, journalist, and broadcaster, whose books include Lebanese Cuisine and Mediterranean Street Food. She has her own cooking school in London.
Clarissa Hyman
Author of the Fruit chapter. Clarissa is an award-winning food and travel writer, twice recipient of the prestigious Glenfiddich Food Writer of the Year Award. She contributes to a wide range of newspapers and magazines and has written three books on food, travel, culture, and cooking: The Spanish Kitchen, The Jewish Kitchen, and Cucina Siciliana.
C.J. Jackson
Author of the Fish chapter. C.J. is Director of the Billingsgate Seafood Training School, a charity situated above the famous London fish market. She runs the school and both teaches and demonstrates on some courses. She writes for the BBC's Good Food magazine and is author of The Billingsgate Market Cookbook and co-author of Leith's Fish Bible.
Cornelia Klaeger
Consultant on German ingredients. A home economist, ingredients expert, and food writer, Cornelia also translates from English, adapts, and produces cookbooks for international publishers. Cornelia lives in Munich, Germany.
Sofia Larrinua-Craxton
Consultant on South American ingredients. Sofia is Mexican by birth and lives in London, working as a cooking teacher, consultant, writer, and broadcaster specializing in Mexican cuisine and world street food. She is the author of The Mexican Mama's Kitchen and Tomato, published by DK in 2009.
Jenny Linford
Author of the Dairy, Nuts, and Seeds chapter. Jenny is a food writer and member of The Guild of Food Writers, as well as the author of 15 books including Food Lovers' London and DK's Great British Cheeses. She founded Gastro-Soho Tours in 1994, offering personal guided tours of London's food shops.
Christine Mcfadden
Consultant on the Vegetables and Fruit chapters. A food writer with an extensive knowledge of global cuisines and ingredients, Christine has written 16 books, including Pepper, The Farm Shop Cookbook, and Cool Green Leaves and Red Hot Peppers, all three shortlisted for international food media awards.
Marie-Pierre Moine
Consultant on French ingredients. Marie-Pierre was brought up in Paris, and lives and works in London. She is the author of The Provençal Cookbook and The Cook's Herb Garden, both published by DK, as well as many other books on French cooking and food. She writes a monthly food column for House & Garden magazine.
Jenni Muir
Author of the Grains, Rice, Pasta, and Noodles chapter. Jenni learned to make soba noodles with a soba noodle master in Tokyo. She is the editor of Time Out Eating & Drinking Guide, and works with chefs and other food experts to produce cookbooks and culinary websites, as well as contributing on a freelance basis to newspapers and magazines.
Lynne Mullins
Consultant on Southeast Asian and Australian ingredients. Lynne is an award-winning food writer who has traveled extensively to master her culinary skills. She is the author of seven cookbooks, writes a weekly food column in The Sydney Morning Herald and the Newcastle Herald, and also appears regularly on Australian radio and television.
Jill Norman
Author of the Herbs and Spices chapters. An award-winning author and food and wine publisher, Jill is one of the most influential food writers of recent times. She is the author of DK's Herb & Spice, The Classic Herb Cookbook, The Complete Book of Spices, and The New Penguin Cookery Book; her work is published in many languages throughout the world.
Helen Yuet Ling Pang
Consultant on Chinese ingredients. Helen is the author of food and travel blog World Foodie Guide, shortlisted for the Guild of Food Writers 2009 New Media Award. She is enthusiastic about all cuisines, particularly Chinese, and enjoys traveling to eat and photograph food.
Judy Ridgway
Author of the Oils, Vinegars, and Flavorings chapter. Judy is an olive oil expert, consultant, author, and broadcaster specializing in all aspects of taste and flavor. She has written four books on olive oil, including Best Olive Oil Buys Round the World, and more than 60 books on food and wine.
Maria Jose Sevilla
Consultant on Spanish ingredients. Maria is a food writer, broadcaster, and the Chief Executive of Foods and Wines from Spain at the Spanish Embassy in London.