Key Nations - British Isles
[Do Not Use]DK Publishing
02-07-2014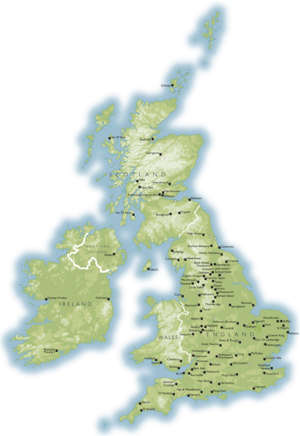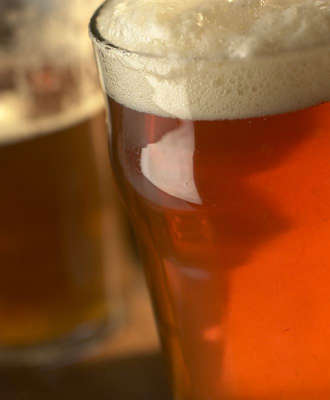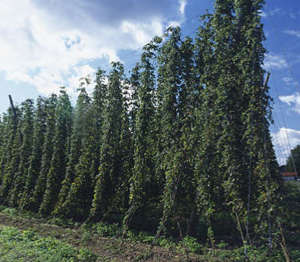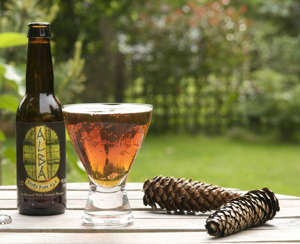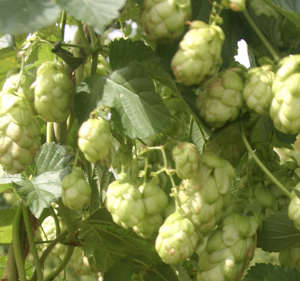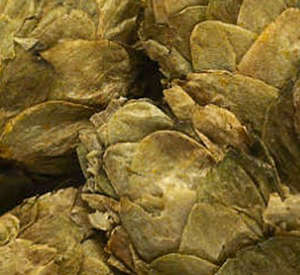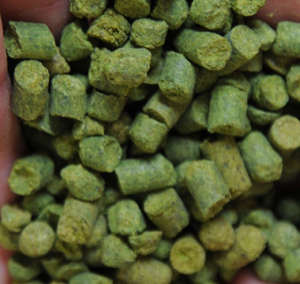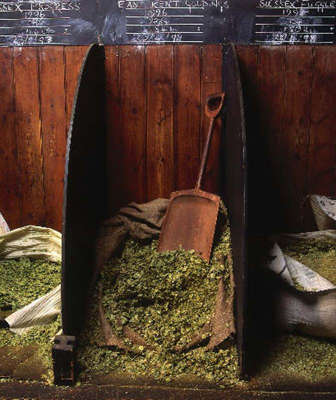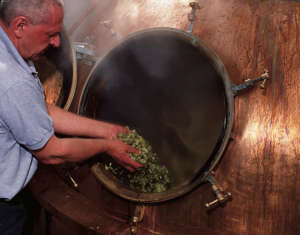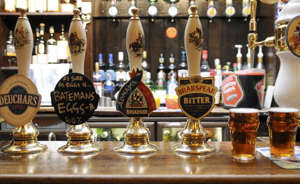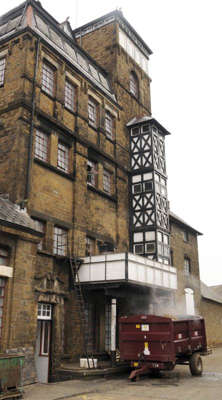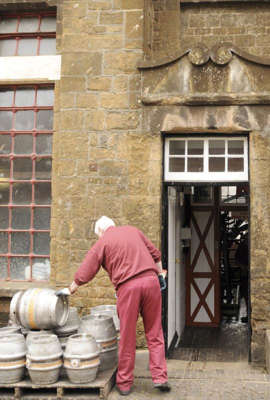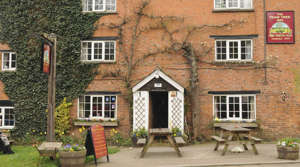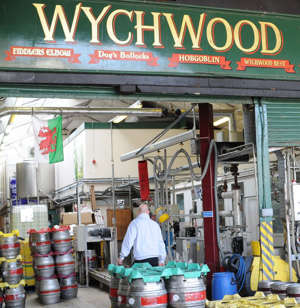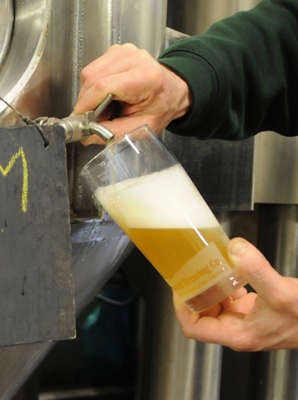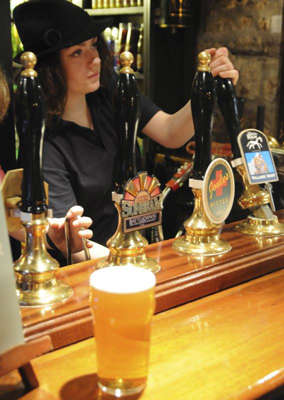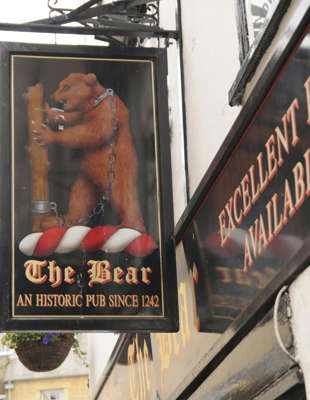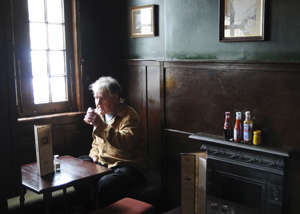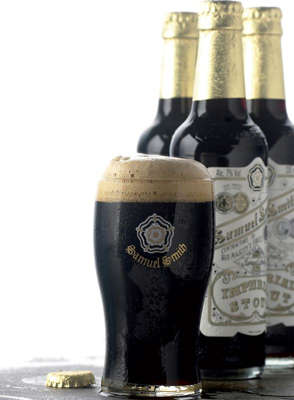 British Isles

In world beer terms, the reputation of the British Isles rests on ales that are packed with flavor, yet only moderately strong. The beer culture is still centered on the pub, though there is a growing trend toward drinking bottled beer at home. Draft beer from cask is seen as a cut above bottled beer in terms of quality and flavor, but most pub chains favor Continental-style lagers. The good news for beer lovers is that craft brewing is on the up, both in terms of the numbers of micros now actively producing and the beers being sought out and drunk.
Edinburgh
Caledonian
Innis & Gunn
Newcastle
Big Lamp
Hadrian & Border
Newcastle Federation
Mordue
Jarrow
Wylam
Sunderland
Darwin
Double Maxim
York
Rudgate
York
Manchester
Holt
Hydes
Lees
Burton upon Trent
Burton Bridge
Marston's
Worthington's White Shield
London
Fuller's
Meantime
Best-known Beers in the British Isles
In the multilayered global business that is vast-volume brewing, the Molson Coors Brewing Company owns several British Isles' brands.
Among the well-known brands now owned by Molson Coors are: Worthington, Caffrey's, and Carling, which produces the British Isles' biggest-selling lager. In the high-volume market, huge emphasis and budgets are concentrated on sports sponsorship and promoting chilled beers, served through advanced "extra cold" and "extra fast" bar technology.
The global giant Carlsberg is a big player too, and has production plants in Northampton—for its own lagers, such as Carlsberg Export—and Leeds, where it brews the Tetley range of beers. Tetley has been fully owned by Carlsberg since 1998. Britain's largest brewer, Scottish & Newcastle—which produces brands such as Newcastle Brown Ale, John Smith's (the British Isles' biggest-selling bitter), and international brands such as Fosters and Kronenbourg—finally lost its independence in 2008, when it was bought out in a Carlsberg/Heineken joint venture. Closure of its Reading plant by 2010 had already been announced, leaving three UK sites: Newcastle Federation; John Smith's in Tadcaster, and Royal in Manchester; it also retains a small stake in Edinburgh-based Caledonian.
Carling (Lager 4.1% ABV)
Newcastle Brown (Brown Ale 4.7% ABV)
John Smith's (Bitter 3.8% ABV)
All About … Hops
If malt is traditionally known as the soul of beer, charged with the duty of providing color, sweetness, and, last but not least, sugars on which yeast will feast to produce alcohol and CO2, then hops provide the razzamatazz—the rich, spicy, floral notes that give so much character and pizzazz to beer. Think of a glass of British bitter, with its tangy, fruity, counterpoint to the sweetness of the malt—that's the work of the hops. Even with a glass of delicately hopped golden ale, hops are providing a gentle, breezy hint of summer blossom, while the hop's forthright character is right to the front of a pungent and well-hopped IPA. As well as yielding aroma and bitterness, hops also have preservative qualities, helping to keep beer fresh for longer.
In the British Isles, hopped beer was initially seen as fit only for foreigners such as Flemish merchants. Ironically, it was the latter group who brought their favorite hopped beer over the Channel in the 1400s. It found favor with the locals and, by the late 16th century, it was in the ascendancy.
Cultivation
Seen in their natural state, hops grow in what looks like a vineyard, with the plants draping themselves downward from 18-ft (6-m) high lines, the bright green hop cones hanging like fruit.
Before hops
Prior to hops becoming the common currency of brewing, people drank ale—a strong brew of fermented malted barley flavored with spices and herbs. The Williams Brothers' Alba Scots Pine Ale is a rare example today of an ale brewed without hops, but with pine needles instead.
Form
Fresh hops are pale green in color. For use in the brewery, hops come in various guises, including dried cones and small pellets. Occcasionally, hop oil is used to infuse the brew.
Drying
In England, hops are traditionally grown in Kent, Herefordshire, and Worcestershire, and September's harvest finds the hop yards heavy with the scent of picked hops on their way to the dryer. Drying used to be carried out in oast houses, and those still standing bear witness to the industry of the past. Hops would have been dried in a kiln known as an oast; typically this would have been housed in a building with a conical roof for drawing out the humid air.
Varieties
If names such as Pinot Noir and Syrah have lovers of the grape cooing with pleasure, then those in the world of beer lick their lips in anticipation at the mention of hop varieties such as Goldings, Fuggles, Cascade, First Gold, and Saaz. The hop is truly a noble creature.
Timing
Bittering hops are added to the wort at the start of the boil, while the more delicate aromatic hops are thrown into the kettle during the middle and end of the boil. The skill of the brewer is to add the right hops at the right time.
Czech hops
The Žatec region in Bohemia and the Yakima Valley in Washington in the US are home to notable hop fields. The Yakima Valley used to be dominated by Cluster hops, but today many varieties are grown, including the Saaz or Žatec hops. The Czech town of Žatec gives its name to a region that produces highly prized aromatic hops, the flowery bouquet of which can be found in many great pilsners.
Cotswolds
The village of Hook Norton in north Oxfordshire is the perfect base for any visitor exploring the Cotswolds or the city of Oxford. For the traveler, three of the village's pubs—the Sun, the Pear Tree, and the Gate Hangs High—all offer accommodation.
1 Day 1: Hook Norton Brewery
This is a near-perfect example of a Victorian tower brewery. It is still powered by a steam engine, and the making of Hook Norton's beers is a tactile, aural, and visual experience. Only the finest malted barley is used in the mash tun, and this needs to be manually removed when the wort is drained off the grist. The seemingly magical transformation of turning sweet wort into alcohol takes place in the brewery's hard-working open fermenters. A horse-drawn dray still delivers beer to local pubs. The Visitor Center is open from Monday to Saturday, though tours of the brewery must be booked beforehand via the website. The tour is followed by some sampling of Hook Norton beer.
Brewery Lane, Hook Norton
www.hooky.co.uk
2 Day 2: Wychwood Brewery
The drive from Hook Norton to Witney takes in some glorious countryside, and at the end of the trip is the Wychwood Brewery. Tours of the brewery can be booked online. They last for two hours and go through the brewing process for Wychwood and Brakspear beers, from raw ingredients to the finished product. The tour takes in Brakspear's famous "Double Drop system" fermenting vessels.
Eagle Maltings, The Crofts, Witney
www.wychwood.co.uk
3 Day 2: The King's Head Inn
Before returning to Hook Norton, pass by Cotswold Brewing (www.cotswoldbrewingcompany.com) at Foscot. Unusually for a British micro, brewer Richard Keene makes continental-style lagers. With a meandering stream at its side, the King's Head Inn, at nearby Bledington, is the perfect place to drink a glass of Cotswold Brewing's beer.
The King's Head Inn, The Green, Bledington
thekingsheadinn.net
4 Day 3: Oxford
The third day of the trail offers a chance to sample some of the fabulous pubs in the historical city of Oxford—a place where good beer, culture, and a convivial atmosphere sit cosily together.
Turf Tavern
Hard to find but worth the search, the Turf Tavern is built on the only remaining part of the city wall. It sells a fabulous collection of British beers.
Bath Place, Holywell, Oxford
website: www.theturftavern.co.uk
King's Arms
The King's Arms sits at the end of Broad Street, which is famous for its colleges and bookshops. The large pub is a warren of rooms and is much loved by locals and students.
40 Holywell Street, Oxford
The Bear
Small and friendly, The Bear is on a narrow lane between Christ Church and Oriel colleges. It claims to be the oldest pub in Oxford, and is built on the site of a former bear-fighting pit. The walls are decorated by a collection of 5,000 ties.
6 Alfred Street, Oxford
Eagle & Child
Near Oxford's dreaming spires and the Ashmolean museum, Eagle & Child was a haunt of writers J.R.R. Tolkein and C.S. Lewis, who belonged to a literary group in the 1930s and 40s called the Inklings.
49 St. Giles, Oxford
Beer Styles - Porter and Stout
Porter is the beer that came back from the dead. A revolutionary citizen of the turbulent 18th century, it was a dark, strong, restorative thirst-quencher, and a favorite of London's market porters, hence its name. Porter was the rock on which the British brewing industry was built—massive vats of it once matured in the cellars of brewers such as Whitbread. Yet porter sales declined in the 19th and 20th centuries, and it seemed dead and buried by the 1970s. Recently, it has been resurrected by American craft brewers, with British microbrewers following suit.
Unlike porter, stout has never been away. In the early 19th century, Irish brewer Arthur Guinness made porter but, by using roasted barley in the mash tun, he created a beer with a dry, roasted edge. Irish dry stout was born, and Guinness bestrode the world. Modern stouts retain a smoky and acrid dry edge, though some stray into porter territory with a more luscious touch—excellent examples include Titanic Stout, Porterhouse's Wrasslers, Murphy's, and Rogue's Shakespeare Stout. Other variations on a dark theme include milk stout (sweetish and low in alcohol), imperial stout (ideal as an after-dinner drink and, for historical reasons, often called Imperial Russian Stout), and oatmeal stout (smooth and silky). Imperial stout was originally brewed with lots of hops and to a high alcohol content to withstand lengthy journeys on which an even temperature would be impossible to maintain. Samuel Smith's makes a good example, though for intensity of flavor, it is hard to beat Rogue's Imperial Stout.
Dark malts
Porter and stout use highly kilned, dark malts that contain more caramelized sugar than lighter malts, and carry notes of bitter chocolate and coffee.
Modern stouts
Stouts such as Oregon's Rogue Brewery expression feature malty and fruity flavors, and notes of mocha coffee, chocolate, and even condensed milk.
Baltic porter
Baltic porters tend to be very strong, with an almost medicinal quality, as exemplified by the Polish Okocim Porter.