Omelets - Fillings & Flavorings
[Do Not Use]DK Publishing
02-07-2014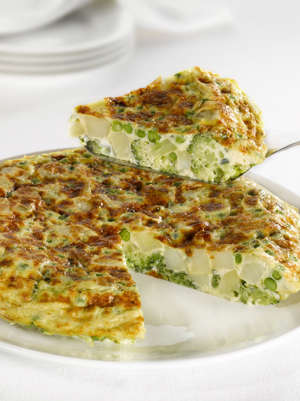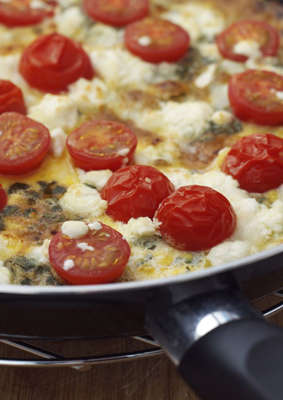 Fillings & Flavorings

Perfect omelets
It is easiest to make an omelet per person, rather than trying to make a larger omelet to serve two people. Use 3 eggs for an omelet to serve one. A 2-egg soufflé omelet serves one or two people.
Use a nonstick or well-seasoned omelet or frying pan.
A 7–8in (18–20cm) frying pan (measured across the base) is the best size to use for a 3-egg omelet. A sloping side enables the omelet to slide out more easily.
Using clarified butter for soufflé omelets is recommended so the bottom does not brown before the top is set.
Beat the eggs in a bowl using a fork until the yolks and whites are well blended. Season to taste with salt and pepper and add any flavorings, such as herbs. Take a look at the suggestions on Making Omelets (or Perfect omelets) for more inspiration.
Have a warmed serving plate ready before you start cooking.
World omeletsTortilla
This variation of a traditional, thick Spanish omelet includes broccoli and peas along with the more usual potatoes and onion.
Herb and Goat Cheese Frittata
Thinner than a Spanish tortilla, this popular Italian flat omelet makes a great hot or cold lunch or light supper.
Omelet Arnold Bennett
Originally created at London's Savoy Hotel, this traditional breakfast omelet is flavored with chunky flakes of smoked haddock.