Techniques - Enriching
[Do Not Use]DK Publishing
02-07-2014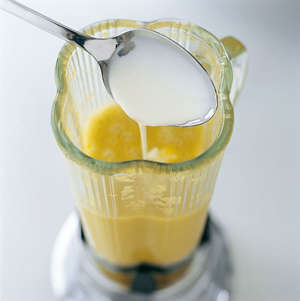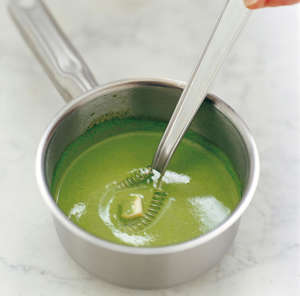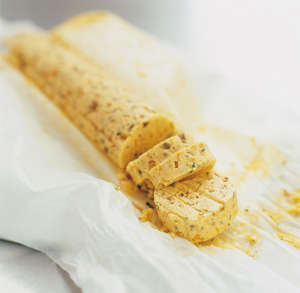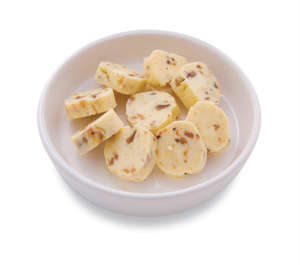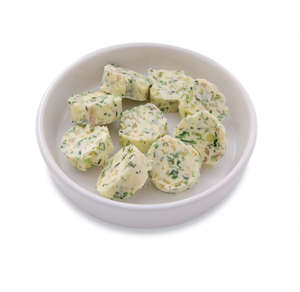 Enriching

Butter or cream stirred into a soup at the last minute will greatly improve its character, adding body and shine. For interest, you can flavor the butter and serve it at the table.
Both cream and butter make a quick and simple garnish for individual servings of soup, but if you have another garnish in mind, you can add them to the soup to enrich it while it's still in the pan. Butters flavored with herbs, nuts, or smoked fish are another way of enriching a soup, although these are best served separately, to be added to the soup by your guests.
With cream
Add the cream at the end of cooking and, in a puréed soup, after blending. Stir it in well, then check the seasoning. If you've added a substantial amount of cream, you may want to reheat the soup gently before serving.
With butter
Cut 1 tbsp of chilled unsalted butter into cubes. Remove the pan from the heat and whisk it in a cube at a time—the soup should become glossy and smooth. Do not reheat the soup or the butter will separate.
With a flavored butter
Flavored butters are an ideal accompaniment to puréed soups and bisques. They are also easy to prepare and work well with a variety of ingredients. Blend the flavorings of your choice into the butter, then place the butter on a sheet of wax paper and roll it tightly into a cylindrical shape. Chill it in the refrigerator or freezer until you're ready to serve the soup, then simply slice it into rounds. You could also serve the butter at the table and allow your guests to help themselves. Here are recipes for two flavored butters that are great with a whole range of soups.
Herb butter
Mix 2oz (60g) softened butter with 6 blanched and finely chopped spinach leaves, 1 chopped shallot, 1 tsp each chopped parsley, chervil, and tarragon, and some salt and pepper. Roll in wax paper and chill until needed.
Lemon and hot pepper butter
Combine 2oz (60g) softened butter with 1 tsp finely grated lemon zest and 1/4 tsp crushed hot red pepper flakes (or more if you like your food quite spicy). Season to taste with salt.