The World of Wine - The Middle Ages & the Renaissance
[Do Not Use]DK Publishing
02-07-2014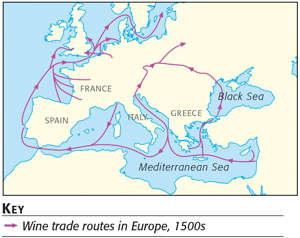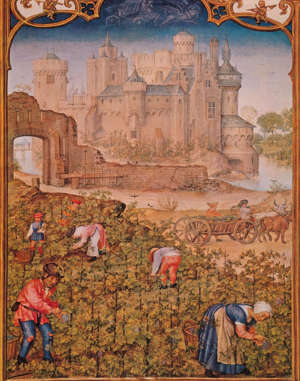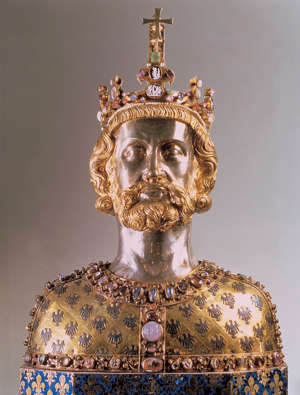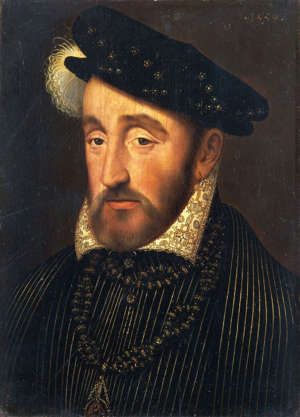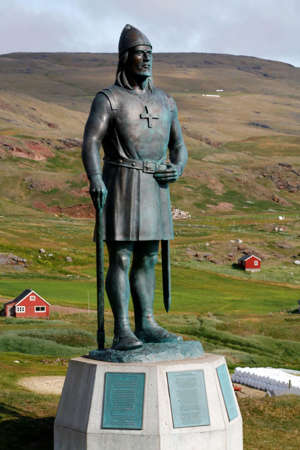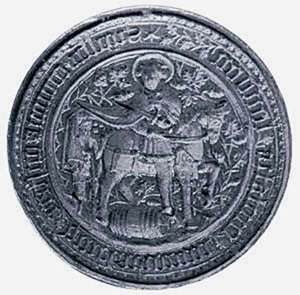 The Middle Ages & the Renaissance

By the early middle ages, the production of wine had become so established within the Church that the future of Europe's vineyards was assured. From the late Middle Ages, wine became increasingly important: viticultural techniques were honed, favored grape varieties cultivated, and pressing techniques in the winery improved. By this time, wine also benefited from a few years' aging. With the increase in quality, transport and trade of wine in Europe boomed.
Making medieval wine
In the early Middle Ages, red winemaking was risky: treading fermenting grapes exposed workers to carbon dioxide, and therefore suffocation. In the late Middle Ages, as wine's durability became more important, grape presses became popular, since they extracted better-quality juice.
Burgundy's wines
Burgundy's vineyards, as seen in this medieval tapestry, thrived under Emperor Charlemagne and then the Cistercian monks, but were later neglected as the bubonic plague and years of warfare took their toll.
Renaissance wine flask
In the 15th and 16th centuries, Venice was a wine trading hub. An enameled wine flask such as this would have been precious, but not unusual given the wealth generated by wine.
Château Saumur in the Loire
The September grape harvest is depicted here at Château Saumur in the Loire Valley (early 1400s). Loire wines were popular in the later Middle Ages. It would take 20 pickers one day to harvest 1 ha of vines, and skilled vineyard workers became increasingly important as the demand for quality grew.
Records of grape names began in the 1300s. Many vineyards would have grown a mixture of varieties.
Harvesting dates were decided not only by the ripeness of the grapes but by the positioning of the moon and stars.
Charlemagne's viticultural laws
Emperor Charlemagne's passion for wine and his detailed rules covering the planting of vines and winemaking helped many French and German vineyards out of the Dark Ages. Legend has it that he ordered white grapes to be planted in a red wine vineyard (Corton-Charlemagne) because the red wine stained his beard.
Monasteries & wine
Monastic vineyards contributed to the development of quality wine, but, since these wines were noncommercial, secular producers became increasingly important for general wine supply.
Wealth of the merchants
Edward I wanted to secure the loyalty of Bordeaux's vintners, so he assured them power and wealth. He granted them the freedom of the city of London and gave them the right to establish their own guild, the Vintners' Company.
The rise & fall of Bordeaux
The marriage in 1152 of Eléanor, Duchess of Aquitaine and Henry II brought Bordeaux under the English crown for 300 years. Eléanor's favorite son, Richard (the Lion Heart), used Bordeaux as his base, making its wine his own. The trade between Bordeaux and England subsequently boomed. The preferred wine style changed from thin and white to increasingly desirable light red clairet. In 1453, the French won Bordeaux back. The trade restrictions that followed meant exports to England dwindled.
Timeline500c. 500
Collapse of Rome disrupts patterns of trade and has adverse effect on wine production; the Church, however, keeps viticulture alive
632
On death of Mohammed, wine ceases to be part of daily life in Arabia
750750
Emperor Charlemagne is credited with organizing and setting down viticultural law in northern France and Germany
816
Charlemagne's son, Louis, is crowned at Reims, securing the Carolingian Empire and establishing a royal connection for the local wines—champagne
c. 900
Caliph Ozman orders destruction of two-thirds of the vineyards in Valencia, Spain
10001000
Leif Ericsson reaches northern coast of Newfoundland, where the number of wild vines inspires him to call it Vinland (or Wineland)
c. 1050
French landowners clear land to extend vineyards; expansion also occurs in Germany and later Hungary
1152
Marriage of Henry II and Eléanor of Aquitaine brings wine region of Bordeaux under the English crown for 300 years
12001200
Spain's vineyards make a full recovery as Muslim power ebbs
c. 1300
Cistercian monks extend vineyards in Burgundy and the Rhineland
1335
Two-thirds of municipal revenues in Bruges, Flanders are from taxes on imported wine
1350
Britain is absorbing roughly half of Bordeaux's total export of wine; by 1390 this has risen to 80 percent
14001420
Portugal settles island of Madeira and begins vine cultivation for a new fortified wine
1437
Vintners' Company established in London to regulate the city's retail and wholesale trade
1453
Bordeaux reverts back to French ownership. Sweeter wines from the Mediterranean and Spanish "sack" (forerunner of sherry) become fashionable
15001550s
Wine decreed to be better for general health than water (often tainted)