US - Oskar Blues
[Do Not Use]DK Publishing
02-07-2014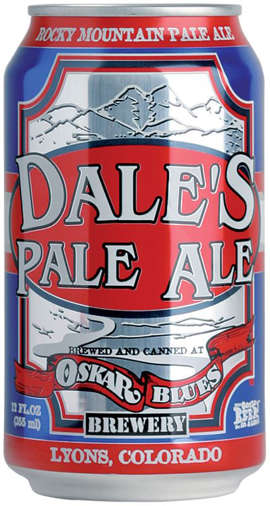 Oskar Blues

303 Main Street, Lyons, CO, 80540
www.oskarblues.com
A small mountain-town brewpub, Oskar Blues sparked a hand-canning revolution among small breweries in the US in 2002, and has grown more than 800 percent as a result. Before owner Dale Katechis won over an audience for Dale's Pale Ale craft beer, drinkers clung to the notion quality beer was not sold in cans.
Dale's Pale Ale
beer style: Pale Ale
alcohol content: 6.5% ABV

Pour it from the can to release a blast of Northwest hops, supported by a rich, malty backbone.
Old Chub
beer style: Scottish Ale
alcohol content: 8% ABV

Malt-accented—even a hint of whiskey malt. Creamy-chewy body carries chocolate and caramel notes well. Powerful and mellow.