Problem Solving
DK Publishing
2/7/2014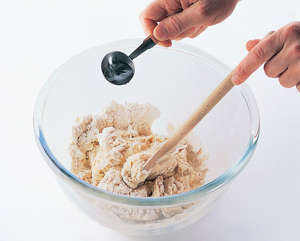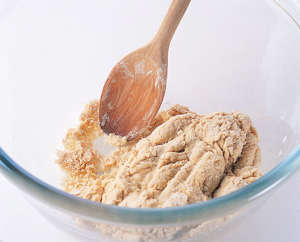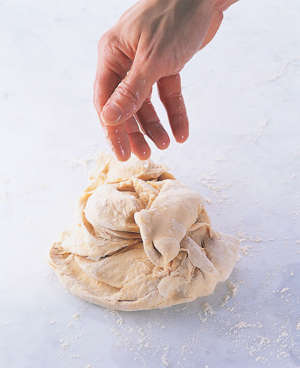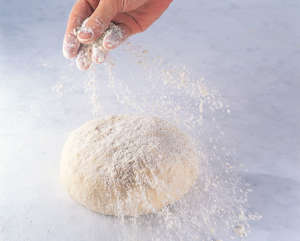 Problem Solving

A less than perfect loaf of bread generally begins with a less than perfect dough. In fact, the most common mistake in breadmaking is producing a dough that is too dry. A dry dough is stiff and hard and will remain a solid, heavy lump that will resist proper kneading, rising, proofing, and shaping. It is impossible to specify an exact quantity of liquid or, indeed, precise rising times for each recipe when flour, temperature, and humidity vary so greatly from kitchen to kitchen, and region to region. Carefully follow the recipe instructions for dough consistency, as well as the kneading, rising, and proofing times. However, remember that bread dough is influenced by its environment. Therefore, it is important to take this factor into account and adjust the instructions as necessary. Use these guidelines to help make a perfect dough.
The ideal consistency for most doughs is firm but moist. A dough should feel soft and slightly sticky after mixing, but should become smooth and elastic as it is kneaded. Resist adding extra flour until you are certain that the dough is unmanageable. Adjustments are best made at the mixing stage, but additional water or flour can be added to the dough at the kneading stage as well.
Dry dough at the mixing stage
The bulk of the flour and the water gather together into a ball but also leave a crumbly mass at the bottom of the mixing bowl. Add water, 1 teaspoon at a time, to the dry crumbs.
Use a wooden spoon to mix the dry crumbs with the water until a smooth paste is formed. Combine this mixture with the main bulk of the dough by kneading the two together with your hands.
Dry dough at the kneading stage
The dough has been gathered to form a ball but is still too stiff and hard to knead. Add water gradually to allow the dough to absorb the liquid without becoming a slippery, sticky mess. A water sprayer with a fine mist is best for this purpose. Spray the dough and continue kneading; repeat until you achieve the required consistency. If you do not have a water sprayer, moisten your hands lightly with water and knead. Repeat, if necessary.
Wet dough at the kneading stage
The dough is required to be firm enough to hold its shape after kneading. In most recipes it should become more pliable as it is kneaded: your fingers should come away as you knead, and it should feel smooth and light. However, if the dough is still too wet to work with, extra flour can be added at the kneading stage . Dust the dough lightly with flour and continue kneading; dust again with more flour, only if necessary.