Steak - Great with Steak
[Do Not Use]DK Publishing
2/7/2014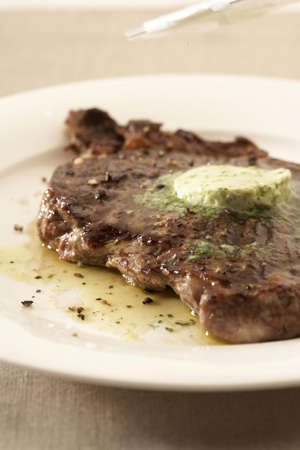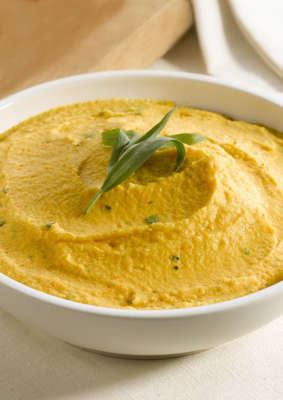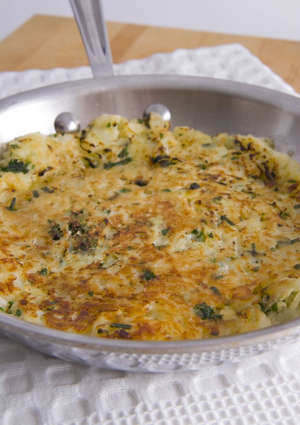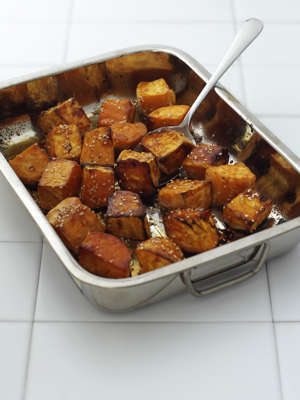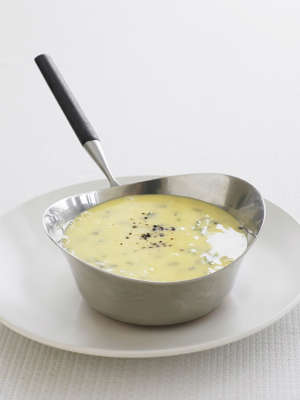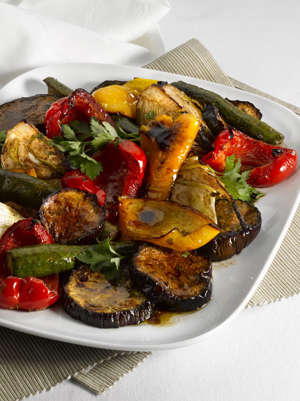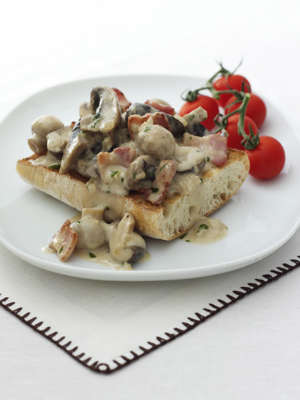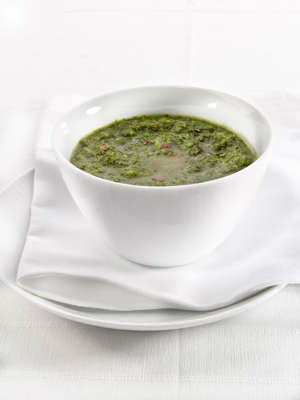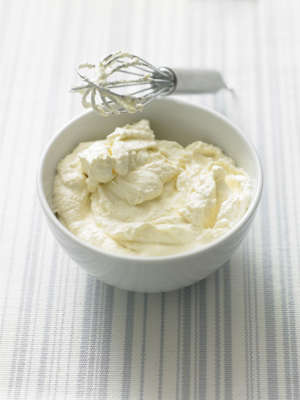 Melting flavor - As a slice of fresh herb butter melts, it creates an instant sauce, adding extra flavor to the perfectly grilled steak.
Great with Steak

Flavor boosters for steak
Good-quality steaks have plenty of flavor, but you can add extra flavor by marinating them before cooking or serving them with flavored butters or a simple sauce.
Keep a selection of flavored butters in the refrigerator or freezer for adding instant impact. Simply place a slice of flavored butter on top of the just-cooked steak, and as it melts, the butter and its flavorings mingle with the steak juices.
When a marinade contains an acidic ingredient, use a nonmetallic bowl and don't marinate the steak for longer than 2 hours.
Carrot and Parsnip Purée with Tarragon
This is a flavorsome winter accompaniment
25 mins
Potato-Herb Galette
Like a large potato pancake, this grated potato dish can be cut into wedges to serve with steak
45 mins
Roast Sweet Potatoes with Sesame Glaze
These make a colorful change from french fries
1 hr
Béarnaise Sauce
This traditional French sauce is a classic accompaniment to grilled steaks
15 mins
Grilled Vegetables
Serve this Mediterranean-style dish hot or at room temperature with grilled steaks
35 mins
Mushrooms in Cream Sauce
Omit the toast and serve these tasty mushrooms alongside steaks
35 mins
Chimichurri
In Argentina, this piquant sauce is always served with broiled and grilled steaks
5 mins
Horseradish Sauce
Beef and horseradish is a culinary match that is difficult to top
10 mins