Priyanka on future projects: Planning a wedding and writing a book

India Today
10/09/2018
Priyanka Chopra has become the talk of the town, courtesy her engagement to Nick Jonas. The 36-year-old diva, who has been juggling between Mumbai and US for the last three years, has found love in singer Nick Jonas. From her traditional roka ceremony in Mumbai to her romantic getaway in Mexico, Priyanka and Nick are busy painting the town red.
But it isn't just her personal life that's keeping Priyanka busy. The Desi Girl has a Bollywood film in the pipeline, a Hollywood project and a wedding to plan.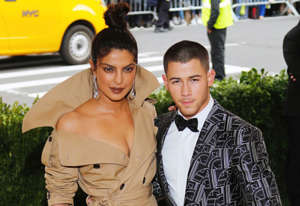 © Getty

Talking about her future projects, Priyanka said at Ralph Lauren fashion show, "I am doing a movie in India, which I haven't done in 4 years, so I'm really excited about it. And I'm doing a story for YouTube Original which is a talk show inspired by a book called If I Could Tell You Just One Thing, which is basically me meeting influential people around the world, who I want to know what their one thing, one attribute, to their success. It'll be a fun, chatty, conversational thing, which I'm really excited about because I've never done anything like that, and I get to have all my friends on the show. Right now, we're just doing that."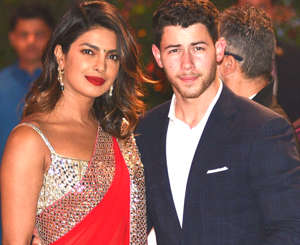 She added, "And I'm writing a book and planning a wedding. Oh, and I have a release called Isn't It Romantic."
(Suggested slideshow: Priyanka Chopra, Nick Jonas attend New York fashion week together)
(Provided by IBT)
Buzz has it that Nick and Priyanka might tie the knot next year. However, Priyanka's mom Madhu Chopra dismissed rumours saying that they still haven't decided on a wedding date yet. "They haven't decided on a wedding date yet. It's too soon. These are just baseless rumours. Both of them have work commitments right now which they need to finish. They will take some time to decide where they want it and when they want it," she said.
(Also watch: Nick Jonas reveals how he met Priyanka Chopra)
(Video by Today)