(Showbiz) Man from Andhra Pradesh claims he is Aishwarya Rai's son

New Straits Times
21/01/2018
KUALA LUMPUR: A 29-year old man from Andhra Pradesh has claimed he is the son of Bollywood actress Aishwarya Rai Bachchan.
According to a recent news report by India Today, Sangeeth Kumar has claimed that he was born in London in 1988 via IVF and grew up in Chodavaram under the care of relatives.
Without showing any proof, Kumar also claimed that he lived with his grandmother Brinda Krishnaraj Raj in Mumbai, and his grandfather Krishnaraj Raj died in April last year.
[[gn4id:28713758]]
Interestingly, Aishwarya was only 15 in 1988.
Kumar said: "Aishwarya's parents looked after me until I was two years old, after which I was taken to Chodavaram.
"In the years I was growing up, my relatives kept my mother's identity a secret, and I've worked hard to uncover the truth.
"Now that I know who she is, I want to meet her, and I hope she will come to live with me in Mangaluru."
Kumar admitted that he "missed his mother greatly" but did not want to visit her in Vishakapatnam.
The "long lost son" has shocked hundreds of Aishwarya fans around the country, and all of them are curious to know how their idol will respond to his "claims".
© New Straits Times Press (M) Bhd


In case you missed this: 

Celeb Babies Of 2018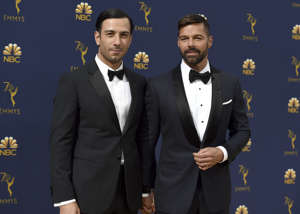 (content provided by Microsoft GES)
More From New Straits Times

New Straits Times