Sunny Deol: I don't go to Bollywood parties; they are all about alcohol and gossip

Hindustan Times
20/09/2017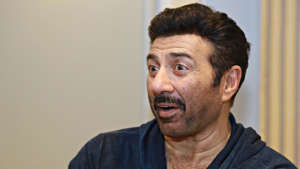 Actor Sunny Deol is a no-nonsense guy. Whether it's taking a stand on an issue or his belief system, the actor doesn't believe in pleasing people with sugar-coated words. Maybe that's why, during his initial years in Bollywood, many thought he was arrogant and had an attitude.
"I still remember those days when people would call me for parties and I wouldn't go and they would get so offended because main nahi aaya. Some even said 'what does he think of himself? Who does he think he is?' But slowly, they understood that's me and that's the way I am," says the actor, adding that all these parties are the same.
"Be it filmy party or any other party… give me any party which is not the same. All are similar — alcohol, gossip and then the same stuff," he adds.
Sunny, who starred in last week's release Poster Boys, says that he doesn't have an attitude problem but it's just that he was never into parties. "I am shy and I have been like that from childhood. I don't attend all these film events even today. Thankfully, people have understood that I don't have to do something which I don't like."
The actor feels that everybody has their own idea of enjoyment and he enjoys "working out, going out on a hike or driving around or listening to music."
Parties aside, when asked why we don't see him attending any awards night either, Sunny, who has won two National Film Awards — Special Jury Award for Ghayal (1990) and Best Supporting Actor for Damini (1993) laughs, "I don't know if they are awards night or they are a collection of actors at night."
Firmly, he elaborates, "To me, it's not an award night. If it was an award night, one would go for an award night. And how do you give awards anyway? Here [in Bollywood], I know people say I will charge this much money or I will only come if I get this thing or I won't come or give me this special award and all. So it's all about that. This is what we are. Let me not go on that track further."
Admitting that audience's love and adulation is the biggest reward that matters to an actor, the Border (1997) actor says, "When somebody meets me outside and says I loved your film, or watched it so many times and my son got so influenced that he joined the army—those are the awards, which you didn't even ask for. Somehow, you did something good that touched someone's life, I value those awards."