Malayalam actor Dhyan Sreenivasan ties knot

The New Indian Express
08/04/2017
© The New Indian Express THIRUVANANTHAPURAM: Actor Dhyan Sreenivasan exchanged wedding vows with his longtime friend Arpita Sebastian at a simple ceremony at Kannur on Friday morning.
Son of Actor Director Sreenivasan, Dhyan debuted in Malayalam films in 2013 with 'Thira', directed by his elder brother Vineeth.
Among his other films are 'Kunjiramayan', 'Adi Kapyare Kootamani' and 'Ore Mugham'.
Arpita is said to be working in a company at Technopark here. Several actors and directors from the Malaylam film industry attending the wedding.
Recommended: Celebrity romances, engagements and weddings of 2017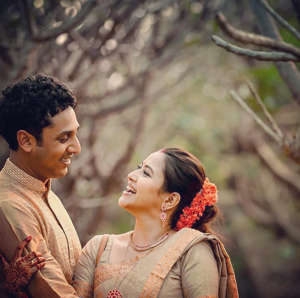 More from Gadgets & Gizmos

The New Indian Express