6 reasons why eating cherries is scientifically good for you

Evening Standard
07/08/2017
Not only are they delicious to eat, it turns out that there are plenty of health benefits to snacking on a handful of cherries.
Berries are quickly gaining a reputation as a health cure-all, but we often overlook these little red wonders because of their associations with rich desserts and sweet cocktail garnishes.
Luckily for us, cherries are currently in season in Europe - so there's no better time to pick up a punnet on your lunch break.
Here are 6 incredible and surprising rewards that come hand-in-hand with this amazing superfruit.
They can reduce blood pressure
A published this week found that drinking cherry juice is as good as taking drugs at reducing blood pressure. People who drank 60ml of cherry concentrate, diluted with water, saw their blood pressure drop by 7 per cent within three hours, according to scientists at Northumbria University. This was enough to slash the risk of a stroke by 38 per cent or heart disease by 23 per cent.
They can reduce inflammation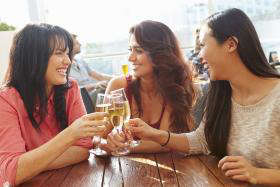 Tart cherries contain two powerful compounds, anthocyanins and bioflavonoids. A recent study in the found that cherry consumption reduces several biomarkers associated with chronic inflammatory diseases. According to scientists, cherry juice can also ease joint inflammation for people who suffer from arthritis and gout.
They're a good source of vitamin C and fibre
150g of cherries contains a whopping 25 percent of your daily recommended amount of vitamin C and over two grams of fibre.
They can improve brain function
Want to keep your brain in top top shape? Eat cherries - have shown that cherries can even reduce symptoms of Alzheimer's disease and Huntington's disease.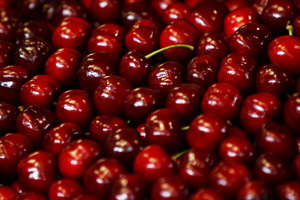 They're a great post-workout snack
Cherries can reduce muscle damage and the painful, stiff feeling the day after an intense workout. This is because they are chock full of anthocyanins, powerful antioxidants that contain anti-inflammatory properties.
They can help you to sleep
Cherries are a natural source of melatonin, a hormone that helps control sleep. A study published in the found that, specifically, tart cherry juice can improve sleep in adults affected by insomnia.
A handful of fresh cherries in the summertime are a natural gourmet delight, but if you want to harness the antioxidant power of cherries on a regular basis, then cherry juice concentrate is a good option that can add a super-nutritious, all-natural kick to your morning smoothie.