14 celeb moms share their parenting tips
Our celebrity moms might be busy donning up their characters on screen and playing their part, but when it comes to their kids and family, this is where the heart lies. Not just hands-on-mothers, these celebrities believe in giving their kids a fulfilling yet, a real childhood, away from the arclights. We bring you some of these celebrity mommies and their unique parenting tips to help you draw out your ones.
1. Aishwarya Rai Bachchan
World's most beautiful woman and one of Bollywood's biggest superstars of her time, Aishwarya Rai Bachchan has truly been an inspiration for many all these years. Ever since the news of her pregnancy was made public, the nation went into a frenzy, which refuses to die even now. With little Aradhya growing up fast, Aishwarya has been carrying out all her motherly duties with utmost sincerity. It is a well-known fact that Aishwarya is a hands-on mother and looks after her daughter all by herself, without getting any assistance from a nanny. During one of her press interviews, the actress was quoted as saying, "Enjoy your motherhood years no matter how consuming it might be. You must always remember that having a child is a blessing. Plan well and give everything its sweet time." And now that her little angel is turning in to a big kid, Aishwarya would not want to miss the experience for anything in the world. The actress who even received a lot of flak for her post-pregnancy weight, gave all her detractors and critics a cold shoulder and did what she thought was best in her child's interest. "Weight gain can happen at any point in time and it is something that you are dealing with anyway and it is ok. It is not the outside that defines who you are." So here comes your biggest parenting lesson that do not let any nasty comment affect you. Your baby comes first and foremost and anything that has to do with the worldly existence and norms, can wait for a while. 
2. Kajol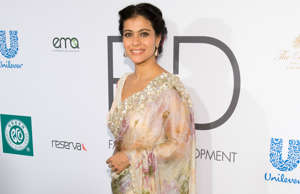 The powerhouse performer who still has millions of fans waiting for her comeback, perfers to be a hands-on-mother. The actress has, on several occasions, shared her ideas of being strict with her kids since she believes that strictness would drive them towards better decisions in life. In her own words, Kajol has been asked even by her mother Tanuja to take it lightly, and that she is too hard on her children, but the star believes in leading a disciplined life. She says that it is the duty of every parent to teach their children the difference between right and wrong, something which is going to be imperative all their lives. The actress is said to micro-manage every second of her time, right from waking up early in the morning, to finishing her workouts before her children wake up, to sending the kids to school on time. "The one golden rule that I have in my house is - As Momma Says. What I say is written in stone and there are no explanations thereafter." She happily proclaims, "I am proud of the fact that my kids listen to 70% of the things I say. The other 30% is open to fights and compromises, but we deal with it. I think it's a good ratio."
3. Madhuri Dixit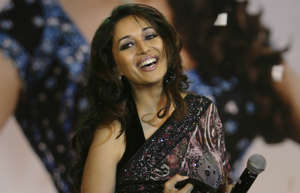 The dhak-dhak girl never lets her charm die down. From the looks to die for, to the dance moves to envy, to the acting which keeps you hooked to your seats, the woman has been there and done it all. However, when it comes to her family, nothing could be more important. Getting married to a doctor has made Madhuri suddenly conscious of her family's health, insisting on strict hygiene rules for her kids. The actress is very particular about getting her children brush their teeth before going to bed. "There is one thing that I am really strict about and that is (making sure that they are) brushing teeth twice a day. No matter how tired they are or how late they arrive after attending birthday parties, I make sure that they brush their teeth." A self proclaimed strict mother, Madhuri is making efforts to encourage her kids imbibe good habits, leading to a more disciplined life. 
Check out the gorgeous celeb moms here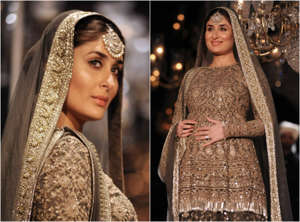 4. Karisma Kapoor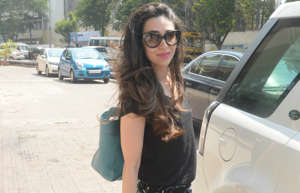 A strict mother by her own admission, Karisma strongly believes that if done in moderation, all activities are good. The actress has, in the recent past, revealed her reservations about letting her kids to watch television, but says that keeping a schedule handy helps tackle a lot of similar issues. The mother of two has set timings for her children's walks, baths and meals. She is also extremely thoughtful when it comes to maintaining boundaries with the kids and setting up some rules which are not up for any alteration. Moreover, being a single parent to her kids, the actress firmly supports the idea of honesty and transparency when it comes to a parent-child relationship. As a caution, she advises the parents not to let their guards down and allow the kids to overindulge, in order to compensate for any of the parent's absence in their lives, since kids will eventually learn their own way of dealing with a situation if they have been raised as independent, positive, and intelligent beings.
5. Sridevi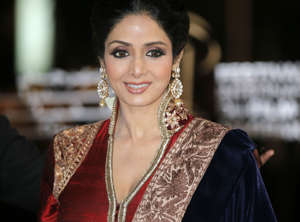 The 80's diva who was known for her power house performances and angelic beauty wishes the best for her two girls, Jhanvi and Khushi. The successful actress, who is now an equally successful mother, has always believed in giving freedom to her children and a way to self growth. Sridevi is not a strict parent when it comes to her two daughters. By her own admission, "I have taught them (her children) to always be welcoming and polite. They are very down to earth; not spoiled at all! As for parenting decisions, it's a joint effort." So much so that even her daughters have given a thumbs up to their mommy's parenting skills. The actress believes that one gets closer to their daughters as they grow up since the relationship changes from being parents to being friends. Calling parenting a joint effort, Sri does not believe in spoiling her daughters, but has made them grounded despite the two girls enjoying a celebrity's status every time they make an appearance with their gorgeous mom. 
6. Twinkle Khanna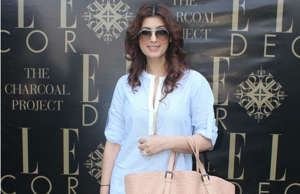 Life is not easy, especially if you have kids and business, all at the same time to run. Mother of two, 11-year-old son Aarav and 2-year-old daughter Nitara, Twinkle wakes up as early as 6.30 in the morning to get her son ready for his school. Not just this, the busy bee even makes time to play with her little daughter and then sets off with her own routine of catching up on official mails, doing her daily yoga, getting ready and finally making a move for her office. Married to actor Akshay Kumar for 13 glorious years, the star wife has to face a lot of challenges when it comes to managing the family responsibilities, but the effortless multi-tasker quips that she takes cue from her own childhood experiences to create a work-family balance. 
7. Sushmita Sen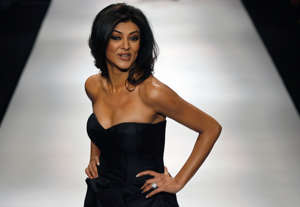 India's first crowned Miss Universe, Sushmita Sen, is truly a beauty with brain. The actress took a bold decision of adopting a baby girl way back in her early 20s and today is a proud mother of two adopted daughters, Renee and Alisah. Though, by her own admission, the actress-mother was a strict parent in the initial years, she seemed to have mellowed down a lot after realising that she has been blessed with kids who are not just sensible but even even well-mannered. Sushmita was once quoted as saying, "I started off being a pretty strict mom but I find myself easing off, because now I'm not trying to figure Renee out; she tells me. She had a very strict itinerary because it was the only way to get her to understand discipline."
8. Raveena Tandon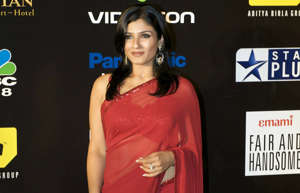 A proud mother of two kids, daughter Rasha and son Ranbeer, Raveena Tandon does not believe in following any set rules when it comes to parenting. The actress feels that one has to act on his/her instincts when it comes to raising your kids and do what you believe is going to be right for them, whether this follows the set rules of do's and dont's or not. She is the one who appreciates and encourages a child's understanding and strongly believes that there are times when kids are wiser than the adults, helping latter in taking some decisively calls. Raveena was once quoted in an interview, "There is no perfect parent. I became a mom when my child was given to me. We say many things that might unconsciously wound the child. A parent has to be conscious about what is good and bad."
9. Sonali Bendre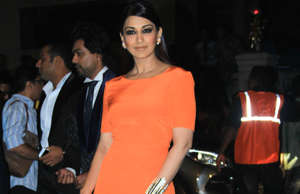 The gorgeous mother who still manages to capture our hearts with her unmistakable style, always prioritised to be a hands-on mother. The actress who continues to make stylish appearances every now and then, gives immense importance to being around with her child in his growing up years. Says Sonali, "From what I know and what I have read, the first seven years of a child's life are very important - be it for their emotional quotient, body type, IQ or habits. So for me, it was very clear that the first seven years of my son's life should be good." Like other parents, she gives a lot of importance to discipline in life and feels that some level of strictness is required to ensure that the child knows right and wrong from the beginning itself. The actress was quoted as saying, "I am a strict parent, there has to be discipline. I don't know if I am a better mother or not, it's my son who can tell may be after 16 or 17 years whether I was right or wrong."

10. Kiran Rao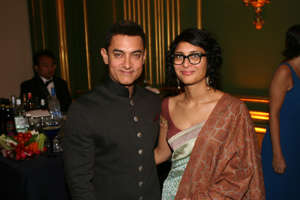 Married to one of country's biggest superstar and a celebrity in her own right, Kiran Rao likes to play a cool, chilled out mom when it comes to son, Azad. Kiran feels that it is her duty to make sure that her son gets a carefree and a normal childhood and that she is learning the process with each passing day. Not the one to sit and crib, she firmly believes that it is of paramount importance to look ahead in life and focus on right things rather than to sit and discuss about stuff that went wrong in the past.
11. Shilpa Shetty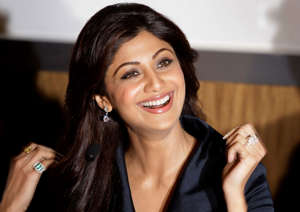 The mom with fab abs, Shilpa Shetty gives huge importance to one's health and well-being. The actress, who is also a dedicated fitness freak, believes that every woman should pay a lot of importance to herself even after motherhood, since only a healthy mother can bring up a healthy child. The actress feels that one should be conscious of taking time out and follow the fitness regimen as this goes a long way. She calls for having a strict schedule for every working mother to make sure that her health doesn't get compromised over other priorities. 
12. Lara Dutta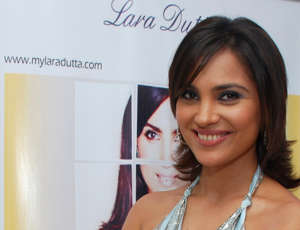 Mother to a beautiful daughter named Sara, Lara Dutta feels that breastfeeding one's child should be of highest priority for any mother, since apart from feeding the child with nutritious unadulterated meal, this also helps new moms in loosing post-baby fat. She was once quoted as saying, "After seven months of motherhood, apart from exercising and dieting, breastfeeding helped me to tone my body up to get back to acting. Being a mother is the most beautiful aspect of a woman's life. It is also a great responsibility. As a mother I want to help all new and expectant mothers understand the importance of breastfeeding."
13. Gauri Khan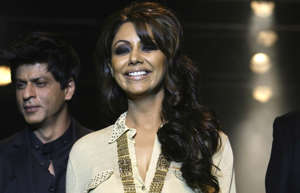 A star wife, an entrepreneur, a fashionista, a successful producer, but most importantly a caring mother, this is what defines Bollywood's first lady Gauri Khan. With a super successful but a workaholic husband for company, this mother of three, sons Aryan and AbRam and daughter Suhana, has her family topping her list of priority all these years. Gauri is in complete acceptance of the fact that studies are of utmost importance to build a strong future and has therefore, along with hubby SRK, laid down this as the golden rule for her kids. "Both Shah Rukh and I are very clear and have explained to them that education is of utmost importance and once they are done with their schooling and college, the second step would be getting into any field they want, whether acting or anything else," the star mother was quoted as saying.
14. Sussanne Khan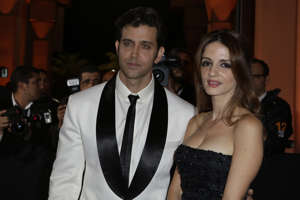 Despite having a troubled married life and the stress of handling her newly established business of interior designing, Sussanne Khan is one celeb mother who has her priorities pretty clear, especially when it comes to her kids. Blessed with two sons, Hrehaan and Hredaan, from ex-husband Hrithik Roshan, Sussanne continues spending quality time with her two boys. A strict mother when it comes to pampering and over-caring, she believes that every child has a unique imagination and that he should be allowed to leverage it to the maximum, which will help them grow in the long run. On her parenting tips, Sussanne was once quoted as saying, "From the beginning, Hrithik and I have believed that children need to be treated as equals and as your friends. Your child is absorbing what is around him so we take care of what we say in front of the children because before we know it, they are repeating random words! You do not have to be rigid with your child, let him follow his own path - whether it is what career he wants to take up or what religion he wants to practice. Not only will this give him happiness, it will also make him a better human being."