5 Most Expensive Beaches in the World

The Street
13/08/2016
Editor's pick: Originally published August 12.
What makes the most exclusive beaches in the world so out-of-reach for many travelers? Simple: Cost.
We're not talking about the price of access or the cost of getting to these locations, but the cost of the bare essentials themselves. Dutch travel site TravelBird notes that the beach on Astola Island in Pakistan's Balochistan province is only accessible by helicopter during monsoon season, which brings the average cost for accessing the beach (including mandatory permits) up to $480, though the price of sunscreen, water, beer, ice cream and lunch are only $27 combined.
Even at paid-access beaches in countries including China, France, Greece and the Philippines, $25 to $34 beach fees are only accompanied by $25 to $38 fees for incidentals. Granted, that's still a whole lot more costly than the $13 to $15 price of an entire beach day in Hoi An, Ho Coc, Phu Quoc or Nha Trang in Vietnam -- or a $16 to $17 beach day in the Indian cities of Kerala or Goa -- but it's incredibly inexpensive compared to the world's most pricey beach destinations.
Even without beach fees, the cost of hitting the coast at some of the most coveted beach destinations in the U.S. can be prohibitive. The Main Beach in East Hampton and West Palm Beach in Florida will run you $49 and $47 respectively, thanks largely to $28 lunches, but with no help from $2+ water and $3 ice cream. Even the cheapest U.S. beach on TravelBird's list -- Gulf Shores, Ala. -- costs $34.74 a day for provisions and ranks in the top half of the 250 beaches surveyed worldwide.
So where are the most expensive beaches? Similar to Astola Island, they're in places that are tough to reach. It isn't so much your airfare that makes them somewhat aspirational -- though that's part of it; it's the cost of getting simple things like sunscreen, beer, ice cream and lunches to these spots. With help from TravelBird, we found the five most expensive beaches on the globe. Our advice: Pack your own sunscreen.
5. Anse Soleil Beach, Seychelles
Sure, it's just off of Eastern Africa -- if your definition of "just" is more than 900 miles east of the nearest coastline.
This 150-island chain was a French holding in the early 18th Century that fell under British rule just a few decades later and remained so until just 40 years ago. Anse Soleil Beach, meanwhile, is a cove located on the Seychelles' Mahe Island, the biggest island in the chain that looks as if it was colonized by resort chains. Sure, it's still ringed with almond and coconut trees, but it's also backed by resorts filled with infinity pools, ocean-planted umbrellas, rows of lounge chairs and lots of balconies with similar ocean views.
If you think that makes trade to the island any easier, you're mistaken. Sunscreen here will run you $27.08 -- the highest price you'll pay for it on any beach in the world. Want a beer? That's $7.34 a pop and, no, it isn't the IPA that friend of yours spent a whole Saturday on line in Vermont to get. We're actually surprised that bottled water here is only $1, but considering it costs less than 50 cents just about anywhere else along the Indian Ocean, that isn't such a great deal, either.
4. Anse Georgette Beach, Seychelles
Cost of a day on the beach: $54.25
It's slightly more for lunch here, slightly less for water, beer and ice cream, but it's still the Seychelles.
Located on the island of Praslin, the second largest in the Seychelles, Anse Georgette isn't exactly in undiscovered country, either. There's an 18-hole golf course on this island, there are buses and taxis to take you around, and there are global luxury resorts like Raffles cashing in on the location. It isn't directly accessible by plane like Mahe is, but boats and small planes make frequent trips. Again, steer clear of the $27 sunscreen if you can avoid it.
3. Anse Vata, New Caledonia
Cost of a day on the beach: $56.11
A French Republic that's a whole lot closer to Australia (750 miles) than it is to France (10,000 miles), New Caledonia became more widely known in the U.S. when its capital of Noumea served as the Navy's headquarters in the South Pacific during World War II.
However, what it still isn't widely known for is tourism. It only gets about 100,000 tourists a year -- which is half of what nearby Survivor location Vanuatu draws annually -- and still has cash from France propping up 15% of its economy. That said, when tourists do come to Noumea, Anse Vata is one of their key destinations. Located near Noumea's shopping mall, Anse Vata is the city's largest beach and home to its Oil Can Regatta, which is exactly what it sounds like: Locals fashioning boats out of oil cans and racing them. Noumea has a Maris Gras celebration in February and a Carnival in August, but what it doesn't have is much of a discount for the cruise ships filled with tourists.
Though $15 sunscreen isn't great, at least Anse Vata spreads the costs around a bit. Lunch here will set you back almost $30 per person, while a beer costs more than $7.50. Don't let this island nation fool you: At nearly $2 per bottle of water, it can hang with any of the bigger nations when it comes to milking the tourists.
2. Mareto Plage Publique, French Polynesia
Cost of a day on the beach: $58.36
There are plenty of reasons to pay the premium to visit the island of Mo'orea in French Polynesia's Windward Islands.
It's one of the many islands that claims to be the inspiration for Bali Hai from James Michner's Tales of the South Pacific, which inspired the Rogers and Hammerstein musical and the 1958 film South Pacific. The mountain peaks rising from the lagoon, the symmetrical Cook's (Paopao) and Opunohu bays, the Tiki Village, the Green Pearl golf course -- everything that pops into your head when you think of the South Pacific is here. Yes, that includes a ton of resorts. Hilton, InterContinental and Sofitel have all found this island.
Now, because it's in the South Pacific near nothing, just about everything is equally costly. Sunscreen is $21, water is more than $2, beer is close to $8 and ice cream will cost you $4. Lunch is the only item that seems reasonable by comparison, and even it ranks among the costliest in the world at $23. If you're heading down to French Polynesia, chances are you're already investing considerable money and time into the trip alone. Just know that the price of your trip doesn't rise any more slowly once you arrive.
1. La Plage de Maui, French Polynesia
Cost of a day on the beach: $60.13
Welcome to Tahiti, folks!
This is where you're flying into if you're taking a commercial airline into French Polynesia, and this is where every restaurant, hotel resort and any other business knows it has you. It has the only international airport in the region, it contains more than twothirds of French Polynesia's population and gets roughly $150 million a year from France to help with tourism efforts.
Visit the Paul Gaugin Museum to see that painter's take on island culture, visit the Robert Wan Museum to learn about pearls and pearl diving, learn about the mutiny on the Bounty or just sit on the beach drinking Mai Tais. Either way, it's going to cost you. With $22 sunscreen, $2 water, $7.50 beer, $3.50 ice cream and $25 lunches, Tahiti doesn't have any one thing that's the most-expensive beach offering in the world -- it just has consistently expensive costs across the board.
It's a lovely vacation spot, but much of your cash won't be making the round trip.
More From The Street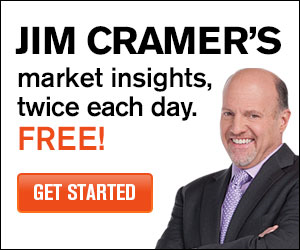 The Street