How expats can save money in UAE

Photos
10/01/2017
'Spend what is left after saving'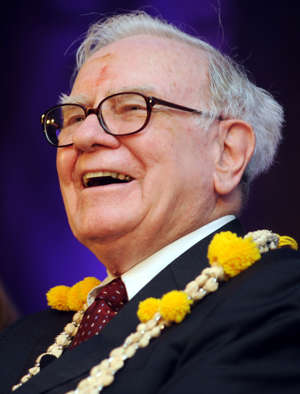 © Nv/EPA/REX/Shutterstock/Rex Images India Warren Buffet - Mar 2011 Epa02648787 Warren Edward Buffett Chairman and Chief Executive Officer of Berkshire Hathaway and One of the Richest Men in the World Addressing the Gatherings During the Best Innovators For the Year 2010 Organised by Confederation of Indian Industry (cii) in Southern Indian City of Bangalore on 23 March 2011 Visiting India For the First Time Warren E Buffett Had Said He was Looking to Invest in Large Countries Like India China and Brazil But Added That Restrictions on Foreign Ownership in Indias Insurance Industry Could Act As a Deterrent in the Sector Epa/jagadeesh Nv India Bangalore
Warren Edward Buffett, an American business magnate, investor and philanthropist once said, 'Do not save what is left after spending, but spend what is left after saving'. Earning lot of money will never make you a millionaire unless you are saving every penny wisely!
Make a Budget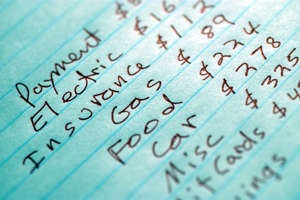 Make a budget but most importantly stick to it! Plan a yearly budget and distribute it wisely through the 12 months. Do not allow Dubai numerous temptation to break your vows.
Supermarkets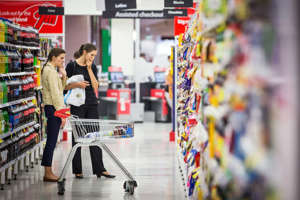 © Ian Waldie/Bloomberg/Getty Images
Inflation may be lurking in the aisles of supermarkets.
Shop in small supermarkets or cooperatives to save more money. You do not need to go to the mall for grocery!
One credit card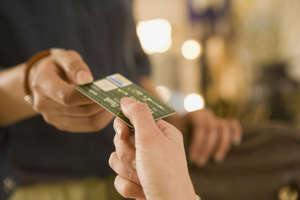 One credit card is more than enough for you whatever your bank tries to convince you. Stick to one card and set a low spending limit.
Do your grocery shopping on weekends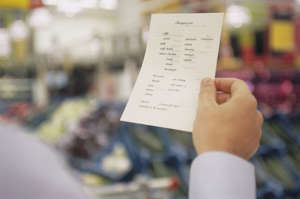 © Thierry Dosogne/Getty Images Hand Holding Shopping List
Do not go every day and buy separate little items from the supermarket. Make your list and shop on weekend for the whole week.
Use public transportation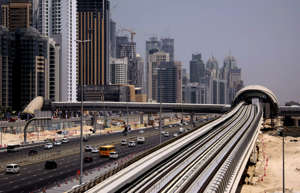 Dubai has one of the best, most comfortable and clean public transportation that can take you to your destination in the easiest way. Charge your Nol card wisely.
Share an apartment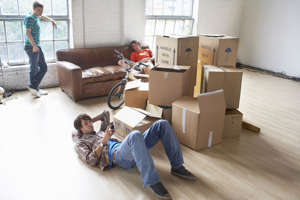 © Ken Wramton/Getty Images Three young men resting in new apartment after moving
You can always share an apartment with a friend or family member to save paying the bills on your own.
Use vouchers for your nights out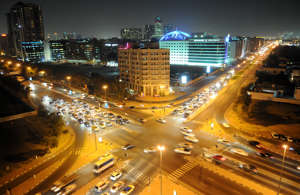 © Press Association
Use vouchers to get an extra free meal or drink.
Rent a car, if needed
Rent a car in UAE, it is not expensive and will be a good help for your weekends getaway.
Choose when to book a ticket back home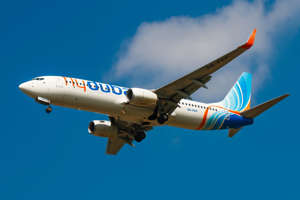 © Rebius/iStock/Getty Images Flydubai Boeing 737-800.
Travel home on low seasons and book your ticket wisely on cheap yet safe airlines.
Wait for Dubai Shopping Festival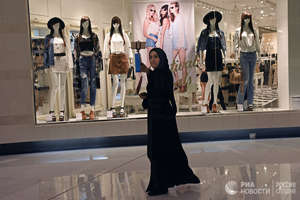 © ria.ru Посетительница фотографируется в дубайском торгово-развлекательном центре The Dubai Mall
Do not shop all year, wait for Dubai Shopping Festival and get the best items at the lowest prices.
Enjoy free activities in UAE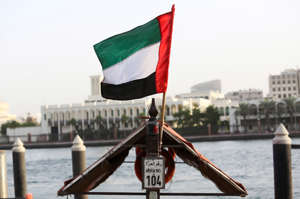 Who said you cannot enjoy an activity unless you pay a lot of money?
Some free of charge activities

Go to public parks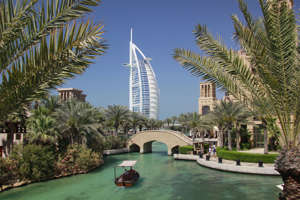 © imageBROKER/REX Shutterstock/Rex Images VARIOUS Water channel at Madinat Jumeirah, Burj al Arab luxury hotel at back
Enjoy the sun, the good weather and the green panorama in UAE public parks. No money needed!
Free public beaches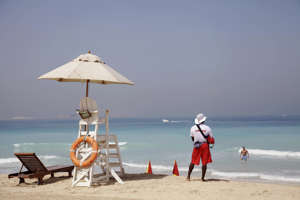 Unlike some other Arab countries, UAE public beaches are entry free so you can enjoy the waves and have some good tanning for 8 months a year!
Sports lovers
© Ali Haider/EPA/REX/Shutterstock/Rex Images Uae Soccer Ac Milan Winter Training Tour - Dec 2011 From L-r Ac Milan's Players Antonini Robinho and Zambrotta Are Seen During a Training Session As Part of the Winter Training Break For the Italian Ac Milan Soccer Club at Al-mamzer Beach Park in Dubai United Arab Emirates 30 December 2011 Ac Milan Will Play Against Paris St Germain on 04 January 2012 in the Emirates Cup Challenge Match in Dubai United Arab Emirates Dubai
If you are a sports lover, you do not need to rent a playground or pay centers fees! Grab your soccer, volleyball, and invite your friends to an exciting game on the shore.
Hanging out in malls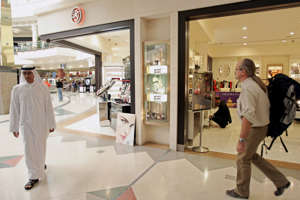 © Ali Haider/EPA/REX/Shutterstock/Rex Images Uae Shopping Malls - Oct 2007 Locals and Visitors Do Their Shopping at the City Centre Shopping Mall in Dubai United Arab Emirates 04 October 2007 Tax-free Shopping is One of the Major Attractions For Visitors in the Uae - with More Than 50 Shopping Centres and a Large Number of Traditional Souqs (markets) in Dubai Alone United Arab Emirates Dubai
Hanging out in malls is an always an easy light option, you do not have to eat or buy anything. The energy and positive vibes you feel in the people passing by you is incredible and will make your day.
Keep track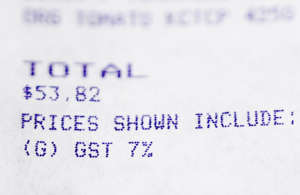 Learn to keep track for your spending and savings, keep your bills and transactions receipts for future references
Get used home décor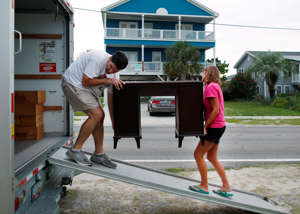 Do you need a TV unit or a coffee table? Just get in touch with people willing to buy their furniture for lower prices and get best deals!
Get an app for savings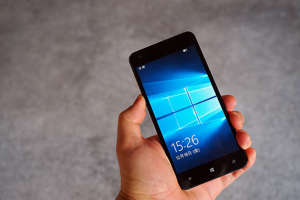 There are plenty of app that help you save money, it is easy and for free, get it.
Sell things on Facebook for free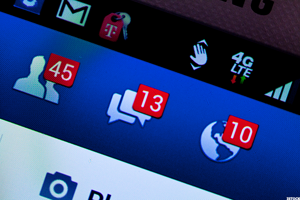 Do not keep things or belongings that you do not use anymore. You can sell them on Facebook for free.