Join MSN WhatsApp Channel today!

Photos
26/02/2017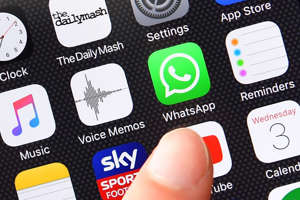 Hello and welcome to our WhatsApp Sign-up Page, we are so excited to have you on board with us! 

Here we'll keep you up-to-date with the latest News stories through WhatsApp. 

To subscribe, message 'subscribe' to our Whatsapp channel +971-50-359-2257 and you'll receive our top picks of the day that are worth sharing! We also promise to only send a 2 messages a day. 

Microsoft values your privacy and we will not share any of your contact details. WhatsApp Terms of Service and Privacy Policy applies. They are available here. 
Thank you for joining us and stay tuned with MSN!