Man lures woman with Dubai dinner invite, rapes her in remote area

Khaleej Times
10/02/2019
A man has been charged at a Dubai court with kidnapping and raping a woman at a remote off-road location after he invited her to dinner.
The Court of First Instance heard how the 29-year-old Pakistani man, a project supervisor, reassured the victim, a Filipina, that he would not hurt her, which made her confident to let him take her in his car.
Watch: Visit Dubai in just one minute
According to public prosecution records, the incident took place on November 14, last year, when the defendant invited the victim to dinner and would not take her back home but insisted she went to a café with him. However, he drove to a desert location where he raped her twice inside his car. A case was registered at Jebel Ali police station.
Prosecutors accused the man, who is detained, of kidnap, rape and sexual assault.
He denied the charges, claiming it was consensual sex.
During prosecution investigation, the victim, a 25-year-old Filipina accountant, recounted how she had met the defendant about one month prior to the incident. "We used to chat on WhatsApp. On the day of the incident, I sent him a message, after which he invited me out, promising not to hurt me."
Also watch: Objects from lives of crime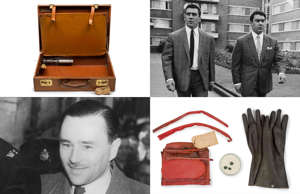 The man picked her up in his workplace pickup vehicle around 8:30pm and took her to dinner at a restaurant and then to another café. "However, after that he drove speedily and would not tell me about his destination. He parked somewhere off-road under trees," she said.
He stepped off the car, went to her seat and then pulled her to the back of the car where he sexually assaulted the victim while she kicked him. He punched and bit her to stop her from resisting him and then raped her again.
As she was putting on her clothes, he forced her to kiss him while he was filming her.
Before dropping the woman to her place, he bought some bandages and food. He threatened to kill her if she reported him to the police. "He said he had influential connections and that I should answer his messages and calls," she recounted.
The victim confided to her friend and they lodged a police complaint.
She described the crime scene as unlit and in the middle of nowhere. "I could not run away as it was very far from my place and I didn't know where we were. I did not take any money or any stuff from the defendant," she told the investigator.
She said the assault left her with bruises and injuries.
A police officer said they arrested the defendant shortly after receiving the complaint.
"The man claimed it was consensual. He said he had pictures of her kissing him. However, the victim said that he took those videos and photos against her will so to make it took like she was a consenting partner."
The defendant's DNA traces were found on the victim's under garments, as per a forensic report.
The investigators said that the emotional way, in which the victim was recalling the incident, is an indication that it was a forcible assault.  
The next hearing has been scheduled for February 19.