Rape, murder of woman in UAE: Death penalty upheld

Khaleej Times
08/10/2019
A watchman and a car cleaner, who were convicted of killing a married woman in the UAE after raping her, will be executed, a top UAE court has ruled.
The Federal Supreme Court in Abu Dhabi upheld earlier rulings by lower courts that sentenced the Asian men to death after they were found guilty of murdering the Asian woman after raping her.
Also Read:
Official court documents stated that the Asian men carried out the murder at the woman's apartment in one of the emirates.
The defendants, a building watchman and a car-cleaning worker in a nearby workshop, confessed that they killed the victim after raping her.
High-speed chase: The world's hottest police cars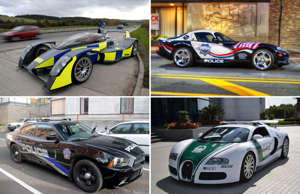 The men told authorities that they had planned to break into the apartment of a married woman, who was living on same building, four days prior to the attacks.
On the day of the murder, according to prosecutors, the first defendant in the case, the watchman, knocked on the door of the woman's apartment. When the victim opened the door, the man pushed her, entered the apartment by force, handcuffed her and dragged her into the bedroom. He threw her to the ground and raped her in phases along with the car cleaner.
When the victim tried to shout and resist from being attacked, the men put a piece of cloth in her mouth. They then choked her with a piece of cloth.
Also watch: Dubai police ride hoverbikes into the future
(Provided by USA TODAY)
The men said they killed the woman because they feared she would report them to her husband.
Prosecutors had charged the pair with murder and rape.
Both the Criminal Court of First Instance and the Appeal Court had sentenced the men to death after they were found guilty on all counts.
They challenged the ruling to UAE's top court which rejected their appeal and maintained earlier rulings.
ismail@khaleejtimes.com