Families pay tribute to four Emirati soldiers martyred in Yemen

Khaleej Times
12/08/2017
Prayers and grief filled the air and every mind of Emirati citizens as they bid farewell to the four Emirati servicemen killed in Yemen on Saturday.
Overwhelmed with tears, residents of Al Ain and the emirates of Ajman, Ras Al Khaimah and Fujairah flocked to pay their final respects to the martyrs who were killed in line of duty in Yemen.
The General Command of the Armed Forces has announced the martyrdom of the four UAE soldiers while performing their routine duties in the Governorate of Shabwah, Yemen, as their helicopter crash-landed after sustaining a technical failure.
The four servicemen are Captain Ahmed Khalifa Al Bloushi (Al Ain), First Lieutenant Pilot Jassim Saleh Al Zaabi (Ras Al Khaimah), Warrant Officer Mohamed Saeed Al Hassani (Fujairah), and Warrant Officer Samir Mohamed Murad Abu Bakr (Ajman).
His Highness Sheikh Saud bin Saqr Al Qasimi, Supreme Council Member and Ruler of Ras Al Khaimah, along with senior officials and dignitaries in the northern emirate offered the funeral prayer on Jassim Al Zaabi and offered condolences to his family and relatives.
He was preparing for marriage
Saeed Al Zaabi, elder brother of martyr Jassim Al Zaabi, said his 27-year-old hero was the fourth among his eight siblings; four brother brothers and four sisters. "The First Lieutenant Pilot (the martyr) wished to get married and form a family and have children."
Jassim, based in Ras Al Khaimah, was getting ready for his engagement ceremony after his return from Yemen after the Eid Al Adha, he added. "But, Almighty Allah has chosen him for another marriage in paradise with the elite martyrs thanks to his dedication and sacrifice."
All Jassim's brothers and sisters are more than ready to sacrifice their soul and blood for the country, he said. "We are all so honoured and proud of his exceptional sacrifice as he chose to give his life for his country defending right and justice."
Saeed Al Hassani, the father of Warrant Officer Mohamed Saeed Al Hassani, said his 38-year-old son has honoured his entire family with his martyrdom. "My elder son was the first among his 10 siblings - four brothers and six sisters - and has sacrificed his soul and blood for his nation."
Mother of 30-year-old martyr Warrant Officer Samir Mohamed Murad Abu Bakr was shocked when told about her son's martyrdom, but was so proud of his exceptional sacrifice.
"My son will be laid to rest today, but he is totally satisfied about what he has done, as he always wished to be a martyr every time he was sent in a military mission."
"All his brothers and sisters, relatives and friends are so proud of his rare sacrifice and pledge to complete his mission defending right and justice."
'We shall never forget him'
Warrant Officer Mohamed Saeed Al Hassani's relatives, friends, neighbours, Emiratis as ell as other residents from the northern emirate and nearby emirates insisted on performing the funeral prayers on the martyr at the Rabia bin Amer mosque and taking part in the funeral of the hero at the Didana Ceremony. 
Ali Al Hassani, brother of the martyr, said his brother, 38, had six children - a son and five daughters. "The martyr has joined the Armed Forces 20 years ago during which he showed full responsibility and high level skills."
Dr Saeed Al Sheikh, uncle of the Captain Ahmed Khalifa Al Bloushi, said the martyr sent a message to his family and friends on WhatsApp group three days before his martyrdom. "He asked them to forgive him if he unintentionally did any wrong thing to them, told them that he would fly to Yemen to do his national duty, and asked them to keep in touch with him on his cellphone."
The martyr, based in Al Ain, was a role model for brave and aspirant young citizens, he added. "He was known for his ethics and bravery that he never though twice when it comes to his national duty. The martyr was and shall always be a source of pride not only to his family but to the entire family. We are so sorry for losing him and shall never forget him, but we are so proud of his sacrifice."
Mohammed Al Bloushi, elder brother of the martyr, said he was so proud of his brother who was martyred in Yemen. "My brother, a role model athlete, was the second in is seven-member family, and they all worked with the Armed Forces and police, including the retired-colonel father."
ahmedshaaban@khaleejtimes.com
More from Khaleej Times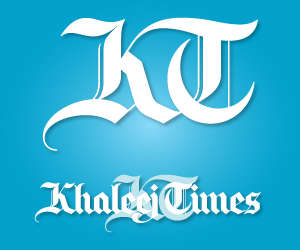 Khaleej Times