Friends, loved ones pay tribute to Dubai radio host Lucy Stone

Khaleej Times
5 days ago
Lucy Stone, a radio presenter for Dubai's Dance FM 97.8, died in the UK last week. However, the circumstances surrounding her death have not yet been released. She was 38.
As tributes poured in for the well-loved radio host and DJ, the station issued a statement regarding her death on their official Facebook page.
"It is with deepest sorrow that we inform you of the passing of our presenter Lucy Stone. She filled our airwaves with laughter and infectious energy that will be dearly missed by our loyal listeners and colleagues. Forever be in our hearts," Dance FM said.
Friends and loved ones have posted tributes for Stone on social media, calling her 'energetic and full of life'.
ALSO READ:
One of her close friends wrote: "Last Wednesday, my good friend Lucy Stone passed away. The last few days have been so tough, to say I am devastated would be a massive understatement.
People we lost in 2019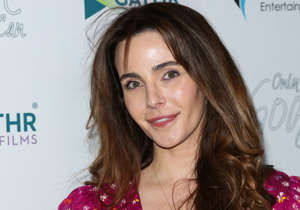 "A lot of people have been messaging me since she went missing last week, so I'm so sorry to have to pass this news on. I feel so lucky to have known Lucy; her massive natural cheesy smile would light up any room and she was loved by everyone she ever met. I know I will never ever meet anyone like her again, she definitely was one of a kind.
"Lucy, I would give so much to go back to last weekend just so I could see you again and give you a massive hug."
Another friend posted: "I'm sorry, shocked and sad to hear such tragic news about an energetic and young full of life DJ and associate in the industry Lucy Stone. I had heard a few days back but wanted to respect you and your family's wishes. Thoughts and prayers go out to you and your family."
Earlier this year, another Dubai radio host with DanceFM had died at the age of 28. James Eli Aramouni, who was the host of the Drive Time show on Dance FM, had passed away on January 13.