'We stand for humanity, not for India or Pakistan'

Khaleej Times
12/08/2017
Pakistani and Indian expats on Saturday hosted a joint celebration of their country's Independence Day to spread a message of 'love and unity'.
The celebration was organised by members of the Facebook group, called UAE Fusion Socialites, which has more than 7,000 members from different nationalities.
The event attracted many members of the group who wanted to celebrate Pakistan's Independence Day (August 14) and India's Independence Day (August 15) together at Sharjah's Sahara Centre.
"This event will show our politicians that we all are united. It will show them that the negative things they say and think will not effect us - we are united and we are all friends," said Majida Rasool, a Pakistani member of the Facebook group, who attended the event.
"Indians and Pakistanis live together peacefully. The problem is only at the borders and in the media, which is why our politicians need to be friendlier and take a friendly approach to this. They need to see that we live together with unity."
An Indian expat, Anisa Junaid, said that hosting such events will help create 'more love' between the two nationalities. She also turned up at the celebration to celebrate her country's Independence Day, as well as Pakistan's.
"In the whole world, India and Pakistan are the two countries where hatred is displayed the most and by hosing this event, we send a message to politicians that there is love and friendship between us," Junaid said.
"We are normal humans, we are not politicians and we do not play their games. The problems that are shown between the two countries are the problems that exist only between politicians, not us."
Meanwhile, one Pakistani, Fauzia Yaqoob, said that the event is a 'good opportunity' for Indian and Pakistani expats to come together for a day and learn from each other.
"It's a good opportunity for us to come together because August 14 and 15 are the only time of the year where we can do a celebration together for our countries," she said. Indian expat, Rahila Begum, said that if more people come to events as such, it helps remove misunderstandings and negative perceptions.
"People usually judge and make assumptions based off information they read from the internet and on the television, but they need to come to events like this, where they can interact and get to know other nationalities. They will learn that we are all the same," Begum said.
"I have so many friends that are Pakistanis, but I also have friends that are from so many different nationalities. We have to be more open minded and more accepting."
sarwat@khaleejtimes.com
Pak expat began group with 1,000 members
'Pakistanis and Indians are family' - This is the message a Pakistani expat is trying to spread through a Facebook group that she launched four years ago.
Ayesha Sohail started the UAE Fusion Socialites Facebook Page in 2013, which had just 1,000 members. Today, it's a fast growing group, with more than 7,000 members from all walks of life.
There are several Indian and Pakistani members as well, who try to spread the message that the two nationalities are like family, despite the 'negative' perspective that politicians try to spread, according to Sohail and other members.
The group members often come together for celebrations and kind-hearted causes, such as raising awareness for diabetes. On Saturday, the members came together to celebrate Pakistan and India's Independence Day together.
"Indians and Pakistanis are like family and the members don't represent India or Pakistan, they represent humanity," Sohail said.
"In our group, no one bashes each other's country. We have strict rules. Even if someone starts pulling each other's leg, we stop it. We all respect each other.
"I feel proud of my group because they don't see those kinds of conflicts. We watch the cricket matches together and we celebrate whoever wins."
Sohail said that because of the unity displayed among members in the group, many people started adding their relatives in the group, causing the number of members to grow rapidly.
At the Independence Day celebration event, the members sung India and Pakistan's national anthem. For entertainment, they held singing competitions and a quiz round.
sarwat@khaleejtimes.com
More from Khaleej Times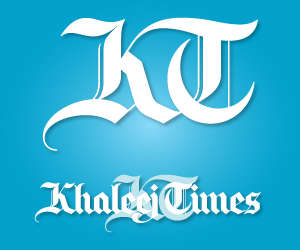 Khaleej Times