41 confirmed dead in Karachi plane crash: PIA CEO
Khaleej Times
22/05/2020
© Getty KARACHI, PAKISTAN - MAY 22: Wreckage of a passenger plane crash in a residential area near an airport in Karachi, Pakistan on May 22, 2020. A Pakistani passenger plane with at least 100 people on board crashed in a residential area in the Pakistani city of Karachi on Friday, the country's civil aviation agency said. At least eight people were killed as a Pakistan International Airlines (PIA) plane with 107 passengers onboard crashed in southern port city of Karachi on Friday, officials and local media reported. (Photo by Sabir Mazhar/Anadolu Agency via Getty Images) At least 41 people are confirmed to have been killed in a plane crash in a residential area of Pakistan's largest city, Karachi, Pakistan International Airlines' (PIA) chief executive said on Friday.
The Airbus jet with 99 (91 passengers and 8 crew) people on board crashed while approaching the airport. Two passengers are known to have survived.
"Forty-one dead are confirmed in the plane crash," CEO Arshad Malik told a news conference.
Our heart goes out to the people who lost their lives in the PIA plane crash. Immediate inquiry has been ordered to ascertain the facts related to the crash. May Allah grant highest ranks in Jannat to the shuhda of the accident.- Ghulam Sarwar Khan (@GSKhan_Official) May 22, 2020
He said Pakistan's independent safety investigations agency would inquire into the crash.
The Federal Government has constituted an Investigation Team with the following composition, to investigate the tragic accident of M/s PIACL flight No. PK-8303 operating from Lahore to Karachi that met with an ill-fated accident on 22nd May, 2020. pic.twitter.com/iz9Sb3FvW3- PCAAOfficial (@official_pcaa) May 22, 2020
Domestic flights had been resumed in Pakistan ahead of Eid Al Fitr. Ill-fated flight 8303 was flying from Lahore to Karachi on Friday.
More from Khaleej Times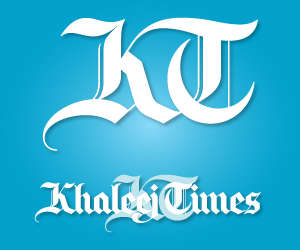 Khaleej Times