UAE-bound tourists barred from leaving Philippines

Khaleej Times
6 days ago
The Philippines Bureau of Immigration nabbed several illegally recruited overseas Filipino workers (OFWs) trying to fly to the UAE posing as tourists.
Also read:
Reader Complaint: UAE bank not releasing end-of-service benefits
Saudi King meets Yemen's President Hadi in Mina
UAE airlines Emirates and Etihad resume Hong Kong flights
Babies born in holy places get royal names during Haj
In total, 16 Filipinos were intercepted at the Ninoy Aquino International Airport (NAIA) and stopped from leaving the country on August 7.
Also watch: Filipino teacher breaks down in tears when pupils buy him a new pair of shoes
(Provided by Newsflare)
According to reports in TFT, immigration port operations division chief, Grifton Medina, said on Monday that the 16 Filipinos intercepted, were eventually destined to fly to the UAE via other destinations, as per a report from the Philippine Daily Inquirer.
Also see: Fascinating facts from 50 countries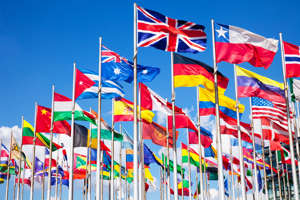 The NAIA authorities said the first batch of 12 Filipinos were bound for Taipei and on questioning they revealed that they were actually flying to the UAE. While, the other group admitted traveling to Hong Kong before landing in the UAE.