India vs England: Virat Kohli regrets squandering advantage in first innings

Hindustan Times
03/09/2018
India skipper Virat Kohli said his team should have driven home the first innings advantage but defended struggling off-spinner R Ashwin after the 60-run defeat in the fourth Test to concede the series to England 3-1 with a game left on Sunday.
"In the first inning we were in a good position, me and Puji (Cheteshwar Pujara) had a good partnership. We couldn't capitalise on that. Getting a lead of 30-odd with Pujara batting through, showed all the batsmen until the lower order that we could have gotten a bigger lead. That's the only thing I can think of in this game," he said after the match.
India looked set to take at least a 100-run lead but managed only 27 runs in the end. Ashwin's inability to build on the fine work done by pacers (37.1-7-84-1) on the third day then allowed England to set a solid target. It was contrasted by his England counterpart Moeen Ali taking nine wickets, including both the set Kohli and Ajinkya Rahane in the second innings.
England vs India: Full Coverage
"It's very difficult to recognise key moments in the first innings of a Test. But they turn out to be very big moments, eventually in the course of the game. I myself felt had I batted for longer that day, the lead could have been bigger. Even after that we thought we could get a couple of more partnerships and extend the lead. Eventually Pujara had to play a blinder to get us (the lead). Apart from that as captain I don't see many areas we need to think of as negatives, because we tried our best.
Download the Microsoft News app for your Android or iPhone device and get news & live updates on the go. Follow our Cricket & Sports section in English and Hindi.
"We definitely pushed England to earn a victory, and they played better cricket than us for longer periods."
In pics: 5 biggest controversies in India-England history
(Slideshow provided by Sportskeeda)
India were also let down by their seasoned spinner with Moeen Ali's nine wickets making it look worse.
"Ashwin tried his best. He bowled a lot of overs. He pitched the ball in the right areas. He didn't get the results he would have intended but we all go out there to give our best effort. No one wants to not do well. In some innings, it doesn't come off.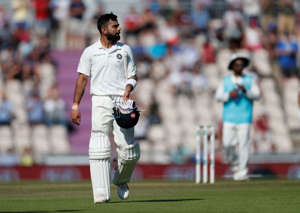 "On flat wickets, batsmen can get out. This was one occasion where Ashwin could himself feel he could have got more purchase out of the wicket. The batsmen played well. There could be a lot of factors when you look at that situation.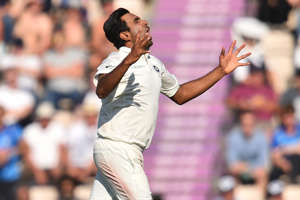 "But Moeen bowled really well. If you have to single out his performance, he was relentless with the areas he bowled in and the speeds he bowled at. He deserved to get the wickets he got eventually."
Kohli said India must henceforth learn not to squander advantage in a match and to start well in a series. They were 0-2 down in South Africa early this year before winning the third Test. Here they lost the first Test by 31 runs and the next by an innings, leaving them with no leeway.
The final Test starts at the Oval on September 7.
Also watch: Why was Ashwin less effective than usual?
(Video provided by ESPNcricinfo)