Guy Pearce helps out mate on new TV show

AAP
14/01/2016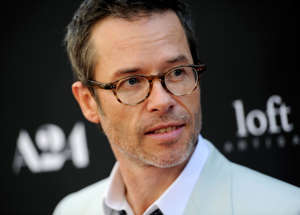 Comedian Michael Shanks has been able to produce a multi-million dollar fantasy TV series on a shoestring budget and he sweet-talked Guy Pearce to work for mates rates.
Working within the tight constraints of a $300,000 grant, Shanks and his friend Chris Hocking, spent about a year perfecting the special effects for the six-part series The Wizards Of Aus.
Shanks, who moved to Melbourne from New Zealand when he was 12, not only played the lead role, he directed, co-wrote and composed the music.
He likes to call it a "fantasy-comedy" which will most likely appeal to fans who delight in "good old fashion British absurdity crossed with mundanity".
"We did special effects free of charge because we are passionate about it otherwise it would cost millions and millions," Shanks told AAP.
"It's that I want to make stuff that looks as good as Star Wars but I am not going to wait around to be handed millions of dollars to go out and do it.
"I wanted it to sound great so I learnt how to compose the music ... you just have to sacrifice your relationship with humans for a year."
Shanks plays the lead role of Jack, a wizard who is fed up with his magical world and decides to migrate to the sanest place he can think of, Melbourne's Western suburbs.
His past quickly catches up with him as characters from his magical world start popping up.
Pearce plays TV host Morgan Wright while also appearing in the series are Australian veterans Bruce Spence and Mark Mitchell.
Shanks said he couldn't believe his luck when Emmy award winning actor Pearce agreed to come on-board.
"I directed some of his music videos for him and we've been friends since so I basically asked him if he would come on board ... very much so (mates rates)," he said.
Shanks unashamedly says he and co-writer Nicholas Issell got the inspiration for The Wizards from Douglas Adams' Hitchhiker's Guide to the Galaxy.
The special effects element to the series, meant they could write what ever humour they wanted without having to worry about blowing the budget.
"Writing for animation, budget doesn't come into it. The special effects makes it sort of a live animation type of show," Shanks said.
* The Wizards Of Aus starts Tuesday, January 19 on SBS 2.