Meghan Markle's half-sister lashes out: 'She's not going to tell me that I can't speak'

Wonderwall
16/05/2018
Video provided by Wochit

Meghan Markle's half-sister is still talking. And she has a message for the royal bride-to-be ahead of Meghan and Prince Harry's wedding on May 19: She won't be silenced.

Amid escalating family drama that's playing out on the world stage -- it now appears their father, Thomas Markle Sr., won't be at the wedding as he prepares to undergo heart surgery he's said was brought on by the stress of his older kids' public comments about Meghan as well as his own embarrassing paparazzi-photo scandal -- Samantha Grant says she doesn't care that Meghan wants her to zip it.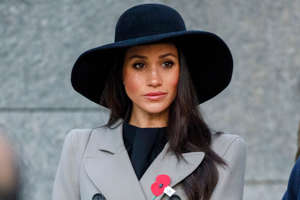 "If it's about my life or my father's, there's something in this country known as freedom of speech," Samantha told TMZ on May 15. "She doesn't have a copyright on that and she's not going to tell me that I can't speak about my own life or my father's where it's a matter of public self-defense."
According to Samantha, "The media is disparaging us. I'm not going to take it. She's not qualified to suggest that I don't under any law in this country. This is not Great Britain. I am a United States citizen. That's all there is to it."
Meghan is "way out of her league to tell me that I can't speak. I'm not saying anything about her but if I'm talking about my life or my father's, she has to respect it," says Grant, who has acknowledged she arranged for Thomas Markle's troublesome photoshoot.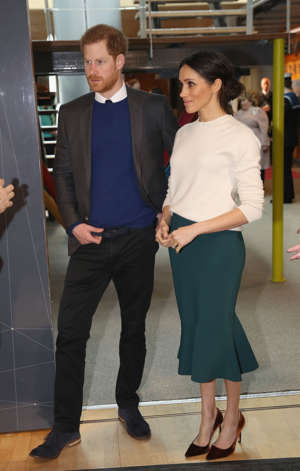 Samantha -- who has repeatedly talked to the press about Meghan and their family and shared her views in epic Twitter rants -- obviously chose to sidestep the real issue, which is, of course, despite the fact that she's legally allowed to speak out on anything she likes, should she?
Samantha also stated the obvious: "Meg and I do not have a relationship now," she told TMZ (in fact, she and the former "Suits" actress have been estranged for years). "The last year I think has been strained because of what tabloids have said. But Meg doesn't have a relationship, that I've seen, with anyone in the family."
People magazine has previously reported that Samantha and half-brother Thomas Markle Jr. -- who's also repeatedly trashed Meghan in the media ahead of her marriage -- have overstated their closeness to Meghan.
"Meghan has no relationship with her half-siblings, nor has she ever had one," a source close to the princess-to-be told People. "They were out of the house by the time she was born."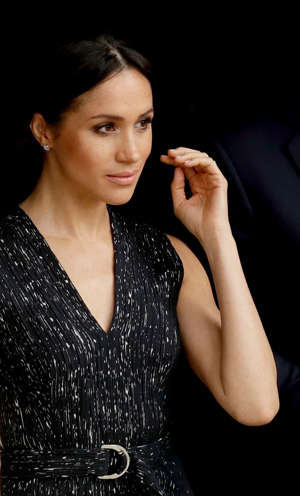 © Matt Dunham/AP/REX/Shutterstock Meghan Markle leaves a Memorial Service to commemorate the 25th anniversary of the murder of black teenager Stephen Lawrence at St Martin-in-the-Fields church in London on April 23, 2018. TMZ dared to ask Samantha if she's planning to send a card or wedding present to Meghan and Harry. She says she is.
"I searched the world for something that I thought was really sentimental. And you know, I'd like to give it to her in person, but if not, I will certainly send it," she explained, demurring to share what gift she chose. "Then it wouldn't be a surprise, right?"