5 apps to help your family stay organized

Photos
8/08/2015
We get it. You're juggling multiple priorities at home, at work, at school. You're trying to balance your kids' schedules, keep track of their chores, plan your parents' anniversary dinner for 30, and we haven't even mentioned the things you have to do around the home. To help take you from chaos to calm, we've tracked down 6 apps from color-coded family organizers to homework planners, kitchen help, and GPS reminders. It's like having a virtual assistant.
To use the following apps you need Windows 8, Windows 8.1 or Windows 10. 
Cozi Family Organizer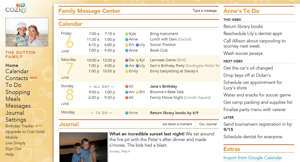 Manage the chaos and celebrations of everyday life with this versatile app that organizes your entire family's activities in one place, and keeps everyone in the loop. No more "I forgot" excuses, because everyone in your family can access Cozi's color-coded calendar using their own email address, anywhere, anytime. You can view, edit, add appointments, and set reminders to one person's schedule or the entire family's calendar from any mobile device or computer. Store family contacts here, track chores, and create shopping, recipe and ingredient lists all in real time. As a bonus, the app links to a website full of "genius hacks for the home." The free version does a lot, but you can upgrade for additional features and ad-free organizing.
My Study Life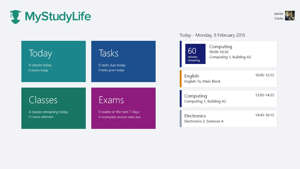 My Study Life integrates all aspects of your study or teaching life in one spot. Organize classes, tasks, and exams, and never forget a lecture or assignment again with this cross-platform planner for students, teachers, and lecturers. The best thing about this app is that it stores your synced data on the cloud, so no matter where you are, or what you forgot that day, you can access anything you need from any device. We love the homework dashboard because it provides a snapshot of your entire day – not just classes and exams, but assignments, 'due soon' tasks, and reminders. You can even assign a 'revision task' to an exam so you know which areas you have left to revise. All that, and more, for free.
Pepperplate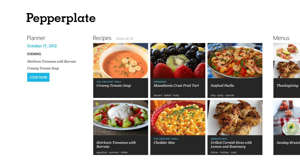 Finally, some help in the kitchen for busy foodies. Pepperplate takes you from kitchen to grocery store, whether you're planning special event menus or shopping for weekly meals. If you like experimenting, Pepperplate lets you manage, create, and edit your own recipes, as well as develop recipe library categories for your favorite dishes and pairings. Pepperplate has two really great features to save you time and frustration: It scales recipes for large parties or intimate gatherings. And — this we really like — it builds custom shopping lists, so items are organized in the order you shop around the store. You can also set multiple timers while you're cooking so you'll never ruin another soufflé, and swap favorite recipes with friends via social media. Let's get cooking.
ChoreMonster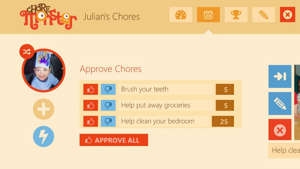 Say adios to boring chore charts with a web and mobile app that makes chores fun by engaging kids and rewarding their initiative. Choremonster is actually two apps in one – one for parents, one for kids. Parents log in to assign a list of chores and rewards, setting point values for both. Your kids then choose which chores to complete, based on when they're due and how many points they'll earn. They can redeem earned points for rewards such as an hour of video games, a movie night or a weekend camping trip. Kids also earn tickets to the Monster Carnival for each completed chore, so they can collect chore monsters. And don't worry, parents always get final approval on "chore completed", so kids can't fudge their way to rewards they haven't earned.
YouDoo!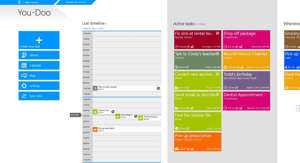 You-Doo is an easy-to-use organizer app with a difference. Its features include a live timeline, calendar view, and task history for individuals and groups. But the really neat thing about You-Doo is its user defined GPS feature. That means you can set up GPS locations for wherever you perform your most frequent tasks. For example, you might want to set GPS locations for home, work, and shopping centers, etc. Once you've done that you can assign specific tasks for each location. When you're near a defined location (say, the grocery store) with an Active Task assigned to it (pick up milk), You-Doo fires a message reminder while you're close by. No more driving home without the milk. You can upgrade to You-Doo Pro for other powerful features such as Outlook and local calendar export, driving directions, device syncing, cloud saves and much more.