Australian cricket's chief selector John Inverarity likely to call stumps

Canberra Times
30/04/2014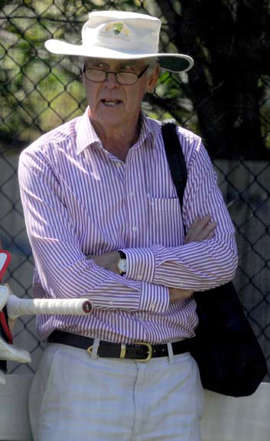 John Inverarity is likely to stand down as national chairman of selectors in the coming days but he could remain on the panel in a part-time role.
Cricket Australia directors will consider changes to the selection committee at a board meeting that begins in Melbourne on Thursday. Inverarity has been considering his future, as his contract expires at the end of June.
He is widely expected to relinquish the full-time chairman's position, in which case the man most likely to step into the role would be Rod Marsh, who has served alongside him since 2011, when the panel was revamped in the wake of the Argus review.
It has been reported Mark Waugh was recently sounded out by CA to be a selector, but Inverarity could continue in a scaled-back capacity.
Inverarity, who turned 70 in January and is one of the architects of Australia's renewed success, has endured some bumpy periods as chairman, but ultimately his tenure will be looked back on favourably because, along with Marsh, coach Darren Lehmann and fellow selector Andy Bichel, he picked the team that won back the Ashes urn in the most emphatic fashion.
His panel can be praised, in particular for disregarding birth certificates in recalling veteran Brad Haddin as Michael Clarke's vice-captain and prolific opener Chris Rogers. Nor could Inverarity ever be accused of not watching enough cricket; he avidly collects information and does not rely only on statistics.
The summer before last, though, Inverarity was criticised, along with team performance boss Pat Howard, for championing the so-called rotation policy or, as he called it, ''informed player management'' - essentially resting fast bowlers when they were at risk of injury. The policy's main fault was that it was poorly communicated, but under Lehmann the selectors have returned to picking the best team subject to fitness.
Twitter - @chloejane32