Has Australia gone kale bananas?

AAP
17/02/2014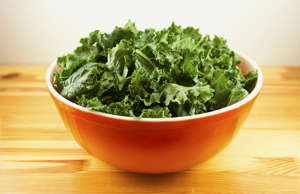 Have we gone kale bananas?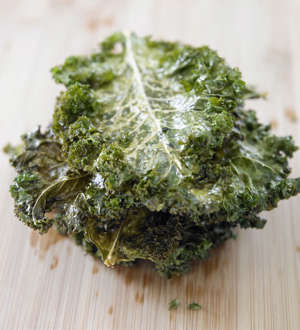 In some cities around the world, such as Los Angeles and Vancouver, they've been sipping kale smoothies and crunching kale chips for eons.
Now Australia is smitten with the frilly vegetable.
"I first discovered kale on American food blogs," says Lorraine Elliott, the founder of popular food blog Not Quite Nigella.
"A lot of bloggers made kale chips and would rave about how good they were, so I was very curious."
Australian farmers have been growing Tuscan kale, a variety that has a long tradition in Italian cuisine, for several years.
"No one but Italian households wanted it because nobody knew what to do with it," says Elliott, who reads a mind-boggling 50 blogs each day.
Elliott's relationship with kale began when she bought her first bunch in the NSW town of Bellingen.
"I got it at the markets and brought it all the way home to Sydney on a plane.
"I made chips with the first bunch and fell in love with it after that," says Elliott, author of the book Not Quite Nigella (published by Penguin, RRP $29.99).
Since the major supermarkets started to stock kale its popularity has boomed: a bunch used to cost about $6 but not sells for around $3.
It's easy to see why chefs, slimmers and celebrities are smitten with the "super food" that was once considered cattle fodder.
The brassica, which can be grown easily at home, is prized for its myriad health benefits.
It's packed with vitamins K, A, C and boosts the body's level of nitric oxide, relaxing arteries and helping to control blood pressure.
However, like everything, kale should be eaten in moderation. Too much kale can lead to hypothyroidism, also referred to as an underactive thyroid.
Jennifer Berman of The New York Times wrote an article about how she juiced large amounts of kale and was shocked when her doctor told her she had hypothyroidism.
The fresh juices she made every morning also had an effect on her teeth. A dentist told her that the natural sugars in her fruit and vegetable juices had caused her tooth decay, Berman wrote.
The take-home message from this is that the safest way to consume kale is when it's cooked.
The goitrogenic properties (substances that suppress the function of the thyroid gland) tend to dissipate when kale or other veggies are cooked.
Kale chips anyone?
Kale chips
1 bunch of kale
2 tablespoons olive oil
Sprinkling of salt
Preheat oven to 135C/270F. Line two or three large baking trays with parchment. Remove the leaves from the stem and rinse the leaves and gently pat dry or use a salad spinner. In a bowl, toss the leaves with oil and salt and spread out on one layer. Do not overcrowd or these won't get crisp.
Bake for 20 minutes, stopping after 10 minutes to turn the leaves over. After another 10 minutes, the kale will be paper thin, almost translucent and very crispy.
* Source: Not Quite Nigella