Life is sweet for Sarah Wilson without sugar

AAP
27/02/2014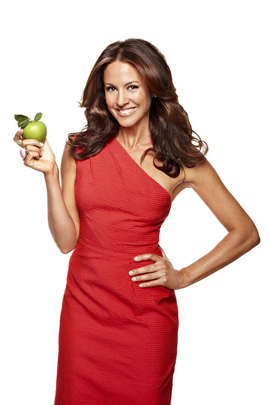 Life has been pretty sweet for Sarah Wilson since she gave up sugar.
The former Cosmopolitian editor remembers the last time she ate the white stuff.
It was a hot day in January 2011.
"I had a chai tea with honey in it, with a small block of chocolate," says Wilson.
"It wasn't that naughty."
Wilson never imagined that three years later this snack would represent such a significant turning point in her life.
Since she last tasted sugar, Wilson has built a career and a mini-industry out of her mission to quit - her online presence has become so popular that it requires a team of 11 to run "the whole juggernaut".
In January last year readers learnt how Wilson ditched the sweet treat in I Quit Sugar.
The book, which was the number one Australian non-fiction bestseller of 2013, has just come out in the UK and will be released in the US in April.
No doubt this will increase the number of devotees to Wilson's online eight-week quit sugar program, of which there are now 180,000 followers.
In her latest lifestyle manual, I Quit Sugar for Life, Wilson explains how to banish sugar from your life forever.
"If there's one word that sums up this book it's 'sustainability'.
"It's not a diet, what I've put together is a wellness plan that is responsible and sustainable."
For 40-year-old Wilson, who has hashimoto's disease (a type of autoimmune disease that affects the thyroid) eating well is "absolutely non-negotiable".
"Eating well is actually non-negotiable for most people," she says, before citing research on obesity by the Organisation for Economic Co-operation and Development (OECD).
Late last year, Australia climbed to fourth in the OECD's ranking of advanced nations with the largest proportion of obese citizens (28 per cent), behind the US, Mexico and New Zealand.
Experts said factors such as rising affluence, a culture of convenience, growing portion sizes and an increasingly sedentary lifestyle have made one in two Australians overweight.
"Sugar is the new tobacco, the health scourge of our times," says Wilson.
"It's cheap, addictive and widely available."
Wilson - who for the record eats fruit and 85 per cent cacao chocolate - says she hasn't missed sugar since she last sipped that chai tea three years ago.
"Giving up sugar was easier than I thought, and I felt better than ever, so I just kept going and going."
*I Quit Sugar for Life, Your Fad-free Wholefood Wellness Code and Cookbook, by Sarah Wilson. To be published by Pan Macmillan on March 1. RRP $34.99.