Plan, pack and travel!

Photos
17/03/2016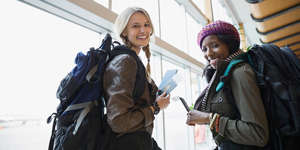 © Hero Images Inc./Corbis You've got some time off and you are ready for your holiday. But where to go? And when exactly? How will you get there, where will you stay and what will you do once you arrive? Expertly plan your trip with some helpful tools that will take up zero space in your carry-on bag.
Skyscanner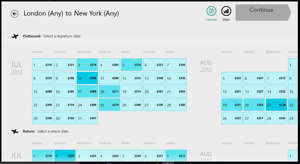 © Skyscanner Take the pain out of searching for flights by searching for them on Skyscanner. Enter your dates, your location and find your flight in seconds.
Tripadvisor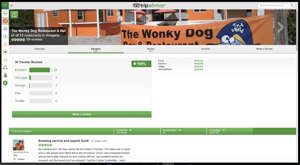 © TripAdvisor LLC A great resource for all things travel, Tripadvisor collects traveller reviews from all around the world to help you choose the perfect flight, hotel, restaurant or activity for your trip. With over 250 million reviews, you can rest assured that your choice has been experienced and reviewed!
Join the Tripadvisor community
Translator 
© Microsoft Corporation Language is normally voted the most frustrating barrier when visiting a foreign land, but Translator will ease this transition until you have mastered some phrases in the local dialect. There is the straightforward method of entering text and reading the translation, but there is also the option to translate by speaking into your phone. Other handy features include capturing translations via your camera, offline translation packs for when you don't have data access and a search and save feature so you can go back to translations you have already made.
Windows Maps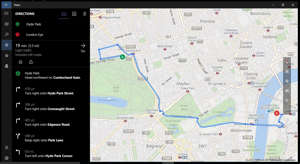 © Microsoft Corporation A good map is indispensable when visiting a new place. Get Windows Maps on your phone so you will never be lost. Voice navigation, public transport routes and walking and driving directions will help you find your destination easily. Maps can also be downloaded in advance for use without data. 
Find your way with Windows Maps
The Weather Channel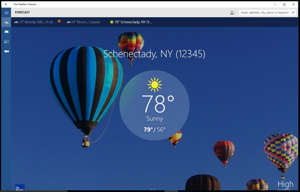 © The Weather Channel Don't let the weather interfere with your plans. Get hourly or 15-day forecasts for any location.
See if you should pack your umbrella
Currency converter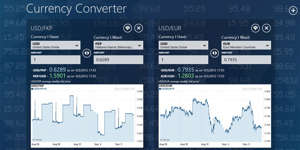 Get a handle on the local currency with this handy converter. Accurately convert between two currencies and watch the trends in exchange rate to plan your trip.
Figure out the value of your local currency
My Trips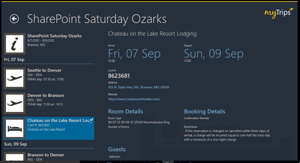 © Ace Widgets House all your travel plans in one place with My Trips. Keep flights, hotel reservations and holiday logistics all together and easy to share and update.