Shaken, Stirred, Blended or Layered? How to Mix Your Favorite Cocktail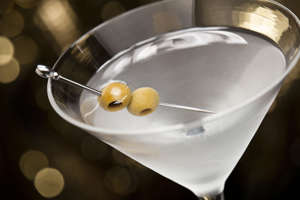 "Shaken not stirred" isn't just a bartending cliché, it's an important differentiator of taste and technique. It also leaves out a couple of other important options for mixing a cocktail. Depending on the ingredients — and the desired outcome — you can layer or blend the elements too.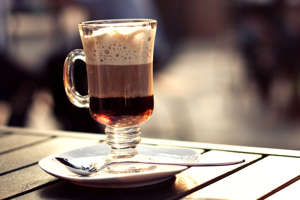 When it comes to shaking or stirring, it's all about texture. Shaking the drink's ingredients together will emulsify them, or promote the dispersion of ingredients that don't dissolve together easily, and may produce a frothy substance at the top of the drink. By stirring, you're adding temperature change and dilution without altering the texture. 
Put another way: shaking equals cloudy, while stirring results in a clear cocktail. A general rule of thumb is to shake the cloudy ingredients such as cream, citrus, or egg, and stir transparent mixers like spirits, vermouth, and bitters.
But the martini, for example, is often ordered both ways. This is where the taste factor comes in. Shaking bruises the gin and can make the drink cloudy and slightly bitter. Stirring the gin and vermouth mixture leaves it clear. Purists will opt for the latter. Choose the approach that resonates with your desired aesthetic – and your taste buds.
Blending and layering are also popular ways of bringing cocktail ingredients together. With blending, think summer — daiquiris, coladas, and frozen margaritas. Hint: if you're using a home and not industrial blender, try putting the ice in a bag and crushing it partially first. Your blender, and its motor, will thank you later. Focus on fresh ingredients. Less ice is better. You can always add more later.
Layered cocktails are typically associated with sweet liqueurs and their dramatic look can make for a fun way to dazzle your dinner party guests.
Pouring complicated looking layered drinks is easier than you might expect. You simply need to know the density of the different ingredients and layer them in order from heaviest to lightest. A spoon may be necessary to pour the upper layers so they stay floating on top. Turn the spoon over, put the spout of the bottle directly on the crest of the inverted spoon, and pour slowly. Layering can be effective for everything from shots, to pint-glass sized cocktails.
Quick Cocktail Mixing Tips:
Shake: Think about turning the ice, not just moving it from one end to the other. Try shaking both high and low, with a bounce in between. Ten seconds or so, is optimal.
Stir: Move your mixer around the ice along the inside of the glass. Be careful not to bang the cubes so as not to cause unwanted dilution. Avoid stirring for more than 30 seconds.
Blend: Stay away from carbonated ingredients. It will help keep messes to a minimum.
Layer: Be precise. Changing out one ingredient, or even swapping brands, can alter the density of the layers dramatically.
In general: Build your drink liquids first (ice last), and use jiggers to ensure precise measurement of ingredients.