The best apps for movie lovers

Windows Store | Sponsored
16/02/2016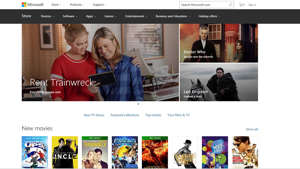 © Microsoft If you're passionate about movies, or for that matter, someone who loves to watch the odd film when you've got a couple of hours to relax, then the advent of apps is a real blessing in disguise. The movie world is awash with the good, bad and ugly when it comes to films, so finding one that fits the bill can often be trickier than you think. That said, there are loads of them up for grabs in the dedicated TV & Films area of the Microsoft Store.
However, there are so many different categories and the selection is getting bigger by the day. And that's exactly where apps come in, because these software programs can do all of the hard work for you. By arming yourself with a handy selection of movie-oriented apps, you'll be better placed to find the right film fast and then enjoy it in all of its high definition glory. All you need is Windows 10. Don't yet have it? Click here for a free Windows 10 upgrade.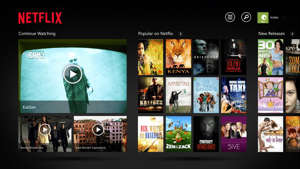 © Netflix Netflix

Netflix is the world's leading subscription service for TV episodes and movies. Get the free app as a part of your Netflix membership and you can instantly watch thousands of TV episodes and films. If you are not a Netflix member, sign up for Netflix and start enjoying immediately with a one-month free trial. How does Netflix work? Netflix membership gives you access to unlimited TV programs and films for one low monthly price.
With the app you can instantly watch as many TV episodes and films as you want, as often as you want, any time you want. You can browse a growing selection of thousands of titles, and new episodes are added regularly. Search for titles and watch immediately on your phone or on an ever-expanding list of supported devices. Rate your favourite programs and films so Netflix can suggest the best titles for you. Start watching on one device, and resume watching on another.
Works on: PC, mobile device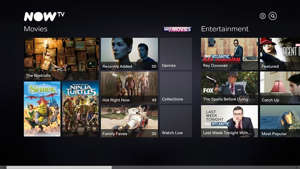 © NOW TV Movies & TV Series


Watch all of the newest movies from any device. Don't like the ads? Pay $4.89 plus tax to get rid of the ads. 
Works on: PC, mobile device