'This could lead to harm': Half of resuscitator bags for babies faulty

Sydney Morning Herald
21/10/2018
Half of the self-inflatable resuscitation bags used on newborn babies who are not breathing or in cardiac arrest are defective and potentially dangerous, researchers say.
After a NSW Health recommendation that hospitals consider using disposable, single-use self-inflating bags instead of reusable ones "from a cost perspective", researchers at Sydney University and Westmead Hospital decided to test 20 models on the international market.
In a study published in the BMJ journal Archives of Disease in Childhood: Fetal and Neonatal, they reported two of four reusable models and eight of 16 disposable models failed safety and reliability tests, even though they complied with international standards.
"Doctors, nurses and midwives may be trying to resuscitate a baby and because they don't know there's been a failure of the device, they may think the baby is not responding," lead author Mark Tracy, a newborn intensive care expert from Sydney University, said.
"This could lead to serious harm, even death of the baby."
A NSW Health spokesman said the most frequently used devices in public hospitals were "included in the 10 out of 20 brands that are compliant with clinician's expectations".
In Australia, 3 per cent of the 300,000 babies born each year need to be resuscitated at birth. Staff usually use a self-inflating resuscitator bag, which is designed to push air into the baby's lungs.
To test the bags, the researchers made a robotic hand that replicated the geometry and force of a human hand. It incrementally compressed the 20 bags a total of 67,500 times.
"We found large systematic differences in the performance and quality of the bags, with differences between the brands and differences within the batches," Dr Tracy said.
"Some didn't provide enough air pressure, and others potentially could deliver excessive air pressures that may be dangerous."
He said he wasn't aware of any cases of injuries or death and "while the risk of a faulty device being used in Australia is very low, it cannot be ruled out".
He said reusable resuscitator bags also had issues, with authorities identifying "reassembly faults".
"After they've been used, they need to be cleaned, disassembled, disinfected and reassembled ... and there have been instances where the reassembly was incorrect," he said.
"Nowadays, products are mass-produced. The use once and throw away equipment in hospitals have become exponentially greater and cost-effective ... and that's why NSW Health said 'think about single use devices'."
Dr Tracy said he was alarmed the tested models had passed international standards and called for the standards to be reviewed.
Co-author Professor Sally Tracy, a midwifery researcher, said the findings had international implications as these devices were being used all over the world, particularly in resource-poor nations.
"Five million babies die in the first two days of life every year," she said.
"United Nations programs advocate increasing availability of neonatal resuscitation devices in 50 of the world's poorest countries given that it is a manual device which can be used without a compressed gas source."
A NSW Health spokesman said a 2005 review found no babies had been injured by self-inflating bags, which were first introduced to NSW public hospitals the year before in an effort to improve safety.
"All clinicians in NSW caring for newborn babies are required to undergo yearly mandatory on-line, practical and simulation training and assessment in newborn basic life support," he said.
"This training concentrates on assessing the baby's response to resuscitation rather than focusing on the degree to which the self-inflating resuscitation devices need to be compressed [and] reduces the possible impact of variation in the resuscitation device's function."
It said it was up to the Therapeutic Goods Administration to take any action, and it would work with them if necessary.
More From Sydney Morning Herald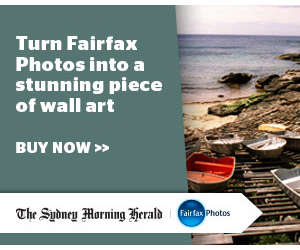 Sydney Morning Herald