Don't take a vacation from healthy habits

U.S. News & World Report
11/07/2015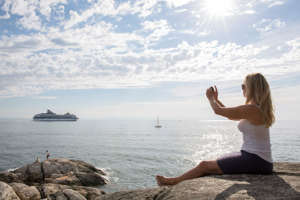 © Philip&Karen Smith/Ascent Xm I'm eagerly awaiting our upcoming vacation to the Catskills. I've been daydreaming about being off the grid, swimming in the lake and not having to make meals and clean up after my kids each day.
As it should be, going on holiday is a letting go of our daily worries, and it often means letting go of our usual schedules and habits. While this is mostly a good thing, so many of my nutrition clients and friends return from vacation telling me they "need a vacation" from their vacation because they ate and drank too much, didn't exercise and stayed up too late.
Wouldn't it be nice to be able to take a break from the worries of your daily life, but hang on to the things that keep us balanced and healthy? It's possible! Just keep these six tips in mind:
1. Hit the Reset Button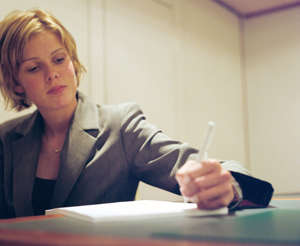 © Helen King/Corbis Writing down your health or weight loss goals will help you remember them while on a vacation. Having a few days away from your busy schedule is an opportunity to evaluate your current habits and whether you're happy with them. Maybe it's time to commit to your first half marathon, finally shed those last 5 pounds of baby weight or simply decide to start eating more fruits and vegetables. You don't have to set anything in motion, but having the "headspace" to mull it over is one of the benefits of time off. I recommend writing down your new goals in a journal or putting them on a note in your phone – then you'll have a positive reminder when you return home.
2. Be Honest With Yourself
What do you really want to do? If you've been going and going like a hamster on a wheel, is it really smart for you to keep up your daily exercise routine? If you're exhausted, give yourself a day or two (depending on how long your trip is) to just unplug and rest. Forget the alarm clock, and bank some much-needed sleep on the first morning. If you have an iPhone, use the Do Not Disturb function to block calls and turn your text notifications off. When you really allow yourself to tune out for a while, you can take stock of your options and start your vacation fresh.
3. Be Realistic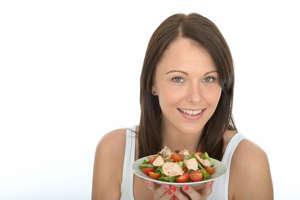 © Martin Lee/REX You can avoid gaining weight on your vacation by keeping an eye on portions and exercising on most days. Unless you're staying at a health spa that has a prescribed eating plan, you're not likely to lose weight on vacation. But you can certainly avoid gaining weight by keeping an eye on portions (more on that below) and getting exercise on most days.
4. Use Habit Bridges
It's no wonder we want to play hooky when we're on vacation. According to the American Psychological Association, most Americans are suffering from moderate to high stress. It's nice to take a mental break from all the things that are usually on our mind, so make things easy on yourself when it comes to keeping up healthy eating.
I have several clients who get really stressed out before going on a trip because they're not sure how they'll be able to continue making healthy choices when they're surrounded by delicious food, often served in large quantities, like at buffets. I advise them to try a service like The Fresh Diet, which offers daily delivery of freshly prepared, portion-controlled meals. The food is really flavorful, but it's portioned to promote weight loss. I tell my clients to keep a few containers from their delivery meals and use them while on vacation to help them stick to a reasonable serving of food. It might sound silly, but it helps them savor anything they like within moderation. They can eat from the buffet, but once the container is filled, they're done. This is a habit bridge that helps them enjoy their time on vacation without the anxiety of gaining weight.
Another example of a habit bridge is to enlist a family member or travel companion to help you stick to your new walking routine on your trip. Even if you're visiting a place you've never been to, you can use an app such as Plotaroute or RouteYou to map out a walk of any length, while also seeing the sights. A fitness tracker, such as FitBit and Vivosmart, is another tool you can use to keep tabs on yourself without going nutty. If you always get 10,000 steps at home, use your tracker to make sure you're getting close to that amount. It may mean getting up a few more times to fill your water glass at the pool instead of waiting for a server to come help you. 
5. Change Things Up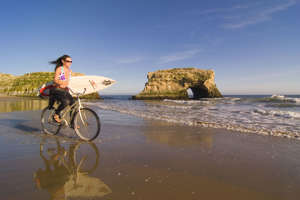 © REX/Stock Connection Bring a change in your daily exercise regime. A personal trainer friend of mind once told me that some of her most dedicated clients completely stop training while on vacation and pull out all the stops on eating and drinking. While you may be sick of your gym routine and of trying to be "good" all the time, you don't need to quit being active full stop. Just change things up! For example, if you're a daily runner or indoor cyclist, work out outside the box and try an outdoor sport such as paddle boarding, surfing or rock climbing on your trip. No matter if you're at a resort or visiting a city, there are plenty of websites that will help you find an activity close by.
At home I'm always fitting workouts in between childcare and work, so I keep my solo runs to about 30 minutes. But on vacation, my husband and I always carve out time to go for a long trail run together, which gives us a chance to reconnect in a gorgeous setting. I also try to go to a few yoga classes, which I sadly don't make time for at home. Namaste!
6. Plan for Splurges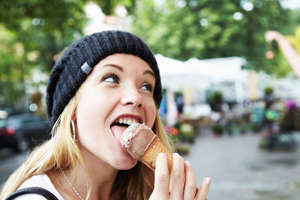 © Silke Woweries/Corbis Ice cream is the quintessential summer treat, and most of us have a favorite place to go get a scoop on vacation. Instead of missing the fun while your kids dig in, or feeling guilty for having such a calorie bomb, just "bank" some extra calories by going lighter at your other meals that day. You can also balance out splurges by tacking an extra 20 minutes onto your workout and upping the intensity.
Hopefully I've given you some ideas for enjoying your time off without saying goodbye to being healthy. Personally, I'm looking forward to that first sunset cocktail on the porch. It is vacation, after all!
More from U.S. News & World Report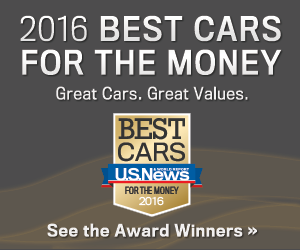 U.S. News & World Report