Fitness blogger attacked online after saying 'cancer is your body trying to save you'

The Independent
26/11/2017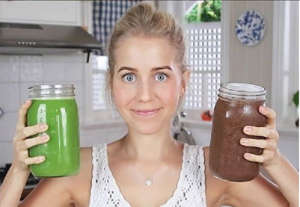 A Brisbane-based blogger has come under fire for a controversial Instagram post in which she wrote: "cancer is your body trying to save you".

Olivia Budgen had set out to challenge perceptions surrounding diseases by suggesting they might not be "bad at all".
Her comments quickly backfired as commenters accused the "raw food educator" of spreading "ill-informed nonsense".
"CANCER AND DISEASE IS YOUR BODY TRYING TO SAVE YOU," the post begins, accompanying a photograph of Budgen wearing a pink sports bra and holding a large green drink.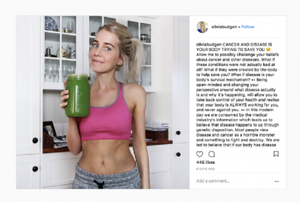 The young health coach explained that many people wrongly believe disease is an indication that your immune system is failing.
"Being open-minded and changing your perspective around what disease actually is and why it's happening, will allow you to take back control of your health and realise that your body is ALWAYS working for you, and never against you," she wrote.

"The immune system is always there to keep the body free of contaminates.
Pictures: 20 symptoms that mean you should see your doctor