Making one simple change to your diet could speed up weight loss!

Evoke.ie
21/06/2017
© Provided by Associated News When trying to lose weight, people are often told to reduce the amount of carbohydrates they're eating, and to reduce the amount of sugar they're eating.

However new research has revealed, that making one completely different change to your diet, could actually speed your weight loss up considerably.
A study, published in the Journal of the Americal College of Nutrition suggests that going vegetarian could produce massive results when it comes to slimming down.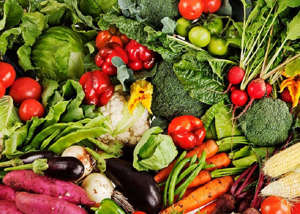 © Provided by Evoke.ie Pic: File The research involved a group of 74 people, all with type two diabetes, who were placed on a vegetarian diet of vegetables, fruits, nut and grains – and the results were astonishing.

The study found that not only did the 74 people lose weight, but they also boosted their metabolism, losing twice as much weight as they would have on a conventional diet.
The vegetarian diet also helped to reduce muscle fat, with Dr. Kahleová who was involved in the research recommending it as a good diet for those who are looking to improve their weight management and stay lean.
Could you give it a go?