Woman turns vitiligo into beautiful art

Cosmopolitan (UK)
17/03/2017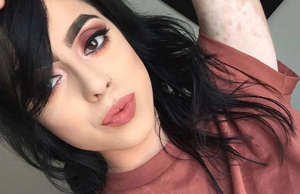 Ashley Soto, 21, of Orlando, Florida, was diagnosed with vitiligo – a disease which causes the loss of skin colour in blotches – when she was 12 years old.
Within a year, it had spread to most of her body, leading her to wear long-sleeved shirts and pants in an effort to conceal her skin, especially after one girl asked her why she had "showered in bleach."

"I was so shocked that someone said that to me that I cried and cried, I didn't want to have the condition any more," Ashley told The Daily Mail.
"It made me want to start hiding away from people and left me covering my skin, as I didn't want people to make fun of me."