Chrissy Teigen's birthday cake for her two-year-old daughter is an absolute classic.

Mamamia
16/04/2018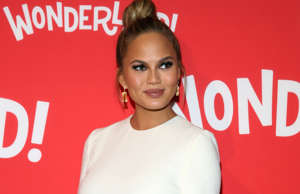 On Saturday, Chrissy Teigen's daughter Luna turned two. And we're all about her birthday cake.

The 32-year-old model shared a few photographs of her daughter's special day on her Instagram account, but the one that really got us was the photo Chrissy posted of Luna's cake.
I mean, look at this cake.
It's the birthday cake every Sesame Street fan has dreamt about.
Chrissy Teigen, you did good.
While we're on the topic of birthday cakes, here are some other cakes celebrities' have given their children over the years...
Note: some of these have been handmade. Others? Not so much. We'll leave that guesswork up to you, though.
Lara Worthington's cake for son Rocket's first birthday.
Sophie Cachia's cake for son Bobby's third birthday.
Kylie Gillies' cake for son Gus' 14th birthday.
Carrie Bickmore's cake for son Ollie's ninth birthday.
Chris Hemsworth's cake for daughter India Rose's fourth birthday.
Abby Gilmore's cake for daughter Arlo's first birthday.
Mia Freedman's cake for son Remy's eighth birthday.
Em Rusciano's cake for daughter Odette's 10th birthday.
Rebecca Judd's cake for twin boys Tom and Darcy's first birthdays.
Hamish and Zoe Foster Blake's cake for son Sonny's third birthday.