Supercar bargains for 2018

Motor Magazine
13/01/2018
© Provided by Bauer Media Pty Ltd New year, new me – it is one of life's greatest cliches. But wouldn't you prefer the sound of new year, new Ferrari? Or perhaps new year, new Lamborghini?
Okay so definitely not brand new, but a new addition to your garage. Yes, buying any old Italian supercar is fraught with danger, and by the end of 2018 you might very well end up with beyond 12 pages of servicing requirements. But with all this in mind, here is our guide to buying such an exotic if you want to – as the kids would say – treat yo' self.
Ferrari
© Provided by Bauer Media Pty Ltd The cheapest way to display a Prancing Horse key on the table of your local café is to buy an early-1980s Mondial priced from $60,000-plus. There is a good reason, however, that this Fazz is almost half the price of the next most affordable Maranello model, and that's because it wasn't good. A mid-rear 3.0-litre V8 engine produced just 157kW/243Nm, although the standard dog-leg five-speed manual was at least better than a three-cog auto.

Into the 1990s – well after Honda came out of nowhere with the NSX – and successive models started to get better and better. On the used market, however, prices have levelled between a 348 in the early-to-mid part of the decade, to the F355 in the latter part, with both models now in mid-six-figure territory. The question now is, rare F355 or popular 360?
Despite some arguing that the former is prettier than the latter, it's hard to argue with the relative modernity of a 360 for the same price. And with a 3.6-litre V8 that soared to create 294kW at 8500rpm, it still came with a H-pattern manual transmission good for a 4.6-second 0-100km/h. Of course, though, that was only 14kW more than its F355 3.5-litre predecessor, which was lighter and only a tenth slower. A 2000-year 360 Spider is cheaper than the 360 Modena, naturally, retailing from around $130,000 with 60,000km showing.
Consider that a next-generation 2005-model year F430 starts from $220,000 and beyond in six-speed single-clutch auto guise, and a 360 especially appears like good value.
Lamborghini... and Audi
You can't just pluck a 1980s Lambo on the cheap. Looking at the Countach from late that decade? That'll be $500,000-plus, thanks. Diablo? Half that, if you're lucky.

So we instead have to start not with a Lambo but rather with the Audi R8, Ingolstadt's coupe that landed in 2007 as the 'everyman supercar' priced from $260,000 plus on-roads.
The 309kW/430Nm 4.2-litre naturally aspirated V8-powered model was closely related to the Lambo Gallardo that cost $400,000 plus on-roads at the same time and received a 382kW/510Nm 5.0-litre naturally aspirated V10 screamer (which the R8 soon received).
© Provided by Bauer Media Pty Ltd And the reason we bring this up now is because the most affordable Audi supercar on the market costs $120,000-plus with 60,000km on the clock, losing barely half its value in a decade. And the most affordable Lambo equivalent built in the same year? A 2008 Gallardo will set you back $200,000 with 40,000km showing, but the cheapest 2006 model we could find costs $160,000 with the same kilometre count.
Meanwhile, the lowest-priced 2004 iteration is $150,000 with just 40,000km – and actually with a manual transmission! The cheapest R8 manual is the same price. In either case we'd go manual over single-clutch auto – or E-Gear in Sant'Agata-speak – every time. So, R8 or Gallardo? Audi or Lambo? There's nothing in it price-wise anymore.
Pictures: The most stylish supercars from each country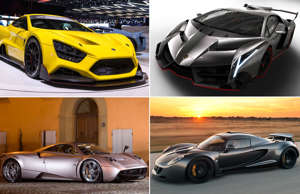 More From Motor Magazine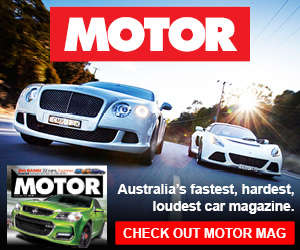 Motor Magazine