Bushfire threatening homes near Ballarat

9News.com.au
6/12/2018
Firefighters continue to battle a bushfire spanning 40-hectares of land near Ballarat, in Victoria's west.
Watch and Act warnings are currently in place for Buninyong, Durham Lead, Scotsburn, and Grenville, Emergency Victoria said in an updated statement tonight.
The fast-moving bushfire, which began about 2.30pm, is not yet controlled, with firefighters unable to stop the fire crossing Scotts Lane.
It is currently burning in a southerly direction.
Residents have been urged that leaving is the safest option and to monitor conditions, which can worsen rapidly.
"If you are away from home, do not return."
A relief centre has been set up at the Buninyong Recreation Reserve.
Local man Mark Boswerger told 9News he grabbed his neighbour's dog and placed it in the safety of his air-conditioned vehicle.
"I got a bit teary when I was coming out, because I knew how close it was," Mr Boswerger said.
"This is the second fire in three or four years that has come close, you sort of wonder when your luck is going to run out."
Today marks the first test for the state's new firefighting fleet, which comprises fixed-wing tankers and helicopter.
Earlier the 9News chopper camera filmed extensive smoke and flames being fanned by winds gusts of up to 50km/h.
Tomorrow a Total Fire Ban has been declared for the Mallee, Wimmera, and Northern Country with strong winds to accompany temperatures of up to 40 degrees.
https://twitter.com/CFA_Updates/status/1070561121080229889
The blistering maximums forecast come after a sizzling day for the state today.
For the latest updates visit Emergency Victoria here
More from 9News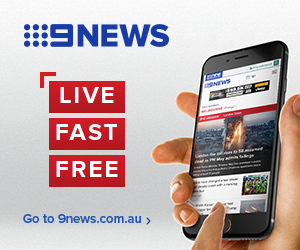 9News.com.au