Cocaine trio nabbed in carpark by NSW cops

AAP
11/07/2018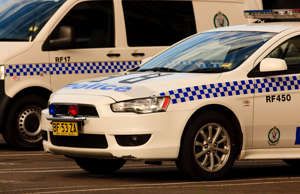 © AAP Image Police say a truck slammed into traffic held up by roadworks on the Newell Highway near Dubbo in NSW's central west about 12.30pm on Tuesday. Three men have been nabbed in a carpark in Sydney's innerwest in an alleged drug deal by the Drug and Firearms Squad who swooped on them and seized more than $500,000 of cocaine.
The trio - aged 18, 36 and 38 - were handcuffed and loaded into police wagons in Lilyfield on Wednesday afternoon, police said.
Authorities founded 2.7kg of cocaine, six grams of methylamphetamine (ice), and a gram of cannabis in the vehicles, with a subsequent search of a home at Ermington and a storage facility at Gladesville uncovering more illegal substances.
The trio has been remanded in custody and are due to face Newtown Local Court on drug supply charges