Century-old fruitcake found perfectly preserved in abandoned Antarctic hut

Evening Standard
12/08/2017
Video provided by Seven News
A century-old fruitcake has been found perfectly preserved in an abandoned Antarctic hut.

Conservation workers from the Antarctic Heritage Trust discovered the cake, still stuffed inside a decaying tin, while scouring a long-deserted base camp.
The cake itself was described as in "excellent condition". It reportedly still appeared edible and did not smell rotten.
It is believed to date back to Robert Falcon Scott's ill-fated expedition in 1911, when the northern party took shelter in the hut in Cape Adare.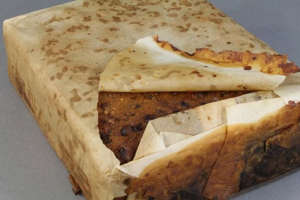 Slice of history: the fruitcake was found in edible condition Antarctic Heritage Trust The cake, made by the now-defunct Huntley and Palmers, based in Reading, was known to be a favourite of legendary British explorer Scott.

Programme Manager Lizzie Meek said: "With just two weeks to go on the conservation of the Cape Adare artefacts, finding such a perfectly preserved fruitcake in amongst the last handful of unidentified and severely corroded tins was quite a surprise.
"It's an ideal high-energy food for Antarctic conditions, and is still a favourite item on modern trips to the Ice."

The Cape Adare huts, built by Norwegian Carsten Borchgrevink's expedition in 1899, were the first in the continent. Scott's team later used them in the Terra Nova expedition from which they never returned.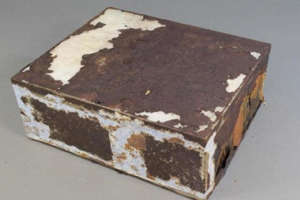 © Provided by Independent Print Limited The cake was found in a decaying tin (Antarctic Heritage Trust) Huntley and Palmers, founded in Reading in 1822, was once home to the world's largest biscuit factory. It exported biscuits across the globe, preserved in elaborately decorated collectible tins.
The firm resumed operations in Sudbury, Suffolk, in 2006.