Sports world reacts to 'Yes' vote win

Wide World of Sports
15/11/2017
Australian sport stars and organisations have shared their elation at the results of the postal plebiscite to legalise same-sex marriage. 
The Australia Bureau of Statistics announced Wednesday morning that 61.6 per cent of the nation supported the change, defeating the 38.4 per cent that voted 'No'.
"The Australia people have had their say and they have voted overwhelmingly yes for marriage equality," Prime Minister Malcolm Turnbull said.
Following the news, athletes from Australia and even abroad took to social media to celebrate.
The AFL and FFA, two sporting bodies that were vocal in backing the 'Yes' campaign for marriage equality, were also quick to show their support. 
Of the eligible Australians who expressed a view on this question, 61.6 per cent (7,817,247) supported changing the law to allow same-sex couples to marry and 38.4 per cent (4,873,987) did not. pic.twitter.com/PcaA3PgyvM

— AU Bureau of Stats (@ABSStats) November 14, 2017
To be equal under the law. That's what I hope for today #MarriageEquality #LoveIsLove https://t.co/eFITRqIJY5

— Alex Blackwell (@AlexBlackwell2) November 14, 2017
#VoteYes winsssss ❤️💛💚💙💜 Yes Australia, we've done it 😍

— Kyah Simon (@KyahSimon) November 14, 2017
November 14, 2017
Can't describe how much this means. THANK YOU AUSTRALIA!!! #yes 😍 #loveislove #marriageequality https://t.co/wFbw14RIb0

— Erin Phillips (@erinphillips131) November 14, 2017
#MarriageEquality pic.twitter.com/1uoBMVxHcq

— AFL (@AFL) November 14, 2017
Love is love. #MarriageEquality pic.twitter.com/JILSV73eGl

— Football Australia (@FFA) November 14, 2017
Pictures: Countries that have legalised same-sex marriage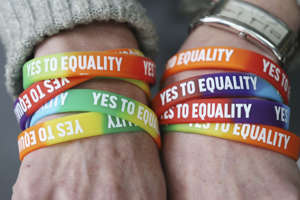 More from Wide World of Sports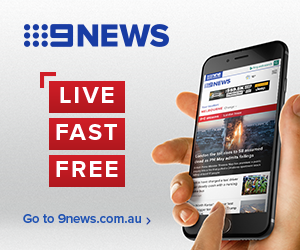 Wide World of Sports