Locky explains Wally Lewis Medal voting

Wide World of Sports
12/07/2018
Queensland legend Darren Lockyer explained on the NRL Footy Show why Billy Slater was given the Wally Lewis Medal for 2018 State of Origin player of the series.
Lockyer was one of three selectors alongside Mal Meninga and Laurie Daley who judged the Maroons fullback as the best player in NSW Blues' 2-1 series victory.
The decision to award Slater the Wally Lewis Medal despite missing one game and being on the losing side was met with some criticism by fans and pundits in the aftermath of Game 3 though, leading to Lockyer to defend the trio on Thursday night.
"The system is after every game, myself, Laurie and Mal independently give our 4-3-2-1 votes of the game and that decides the man-of-the-match," Lockyer said.
"So Game 1 was James Tedesco, Game 2 was Boyd Cordner and last night was Billy Slater. Now all the points that were given to all the series and then tallied up and they're given to us at the end of the third game as a guide to then select a man of the series.
"We're not going to disclose everyone's points but the gap between Billy and the next person was quite significant, and we had to make a call that if we were going to give it to Bill.
"But we thought the gap was significant enough to then award the medal to Billy.
"We were sure that that wasn't always going to be popular, particularly below the border but we've got to live by that decision and we'll stand by it."
The NRL answered media scrutiny about the controversial decision, and said they would be open to a "review".  
"We review everything at the end of an Origin series, so I'm sure that will be part of it," NRL CEO Todd Greenberg said.
"But what you can't question is the integrity of the three people making the decision, and you can't question the capacity they have to judge that themselves as three people who played the game at the highest level."
Lockyer agreed that a review may be a good idea to improve the process.
"We want to get to a point where the system is fair and honest, which I think it is now, but can it be done a little bit better, possibly. I think a review by the NRL will be a good thing," he said.
"There's not a lot of time between after the game to when the ceremony is on. You've got to think pretty quickly.
"But what I think we'll learn from this is that it can be done better. It's a bit of a shame that it's taken the gloss off the game and Billy but I think it can be done better, but at the same time the three of us stand by our decision." 
More from Wide World of Sports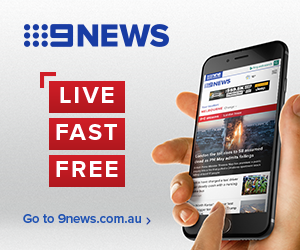 Wide World of Sports