13 of the best off-season trips

Wanderlust
11/07/2015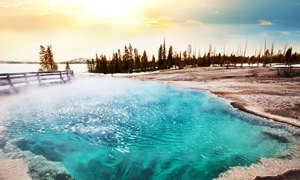 © Image Credit: Shutterstock, Provided by Wanderlust Hot springs in Yellowstone NP. Off-season doesn't necessarily mean bad season. Sometimes it can be worth putting up with a bit of dodgy weather to experience the best wildlife encounters, natural phenomenon, lower prices or smaller crowds.
1. Northern Lights in warmer weather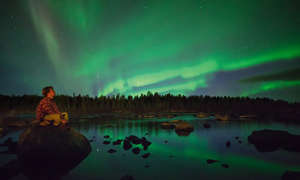 © Provided by Wanderlust Autumn Aurora Hunt, The Aurora Zone
When? Oct & Nov
The Aurora Zone's new Autumn Aurora Hunt in Torassieppi may seem off season but there are bonuses to travelling during the ruska. The lack of snow means darker skies – all the better for aurora, which you might see reflected in as-yet unfrozen lakes.
Plus warmer climes not only make it more comfy but mean the wildlife is more active. There's also lots of daylight for visits to a reindeer farm and husky centre, and hikes in Pallas National Park.
2. Traverse Burma's Golden Land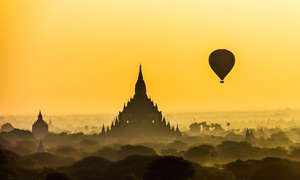 © Image Credit: Shutterstock, Provided by Wanderlust Golden Trails of Burma, Mountain Kingdoms
When? Oct - Dec
Experience the lush-green of Burma's wet season on Mountain Kingdoms' Golden Trails of Burma tour. A perfect time for photographs, the rains are irregular and you can still balloon over Bagan, explore the sites around Mandalay, and visit the floating villages of Inle Lake.
Visits to sights such as Shwedagon Pagoda and the iconic U Bein bridge will be timed to avoid the crowds, and supplemented by offbeat walks.
3. Journey to Bolivia's salt plains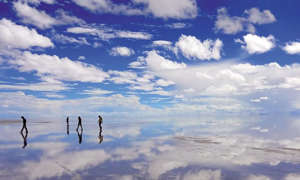 © Provided by Wanderlust Classic Bolivia, Audley Travel
When? Nov - Mar
Watch one of the world's natural wonders turn into a giant mirror. During the rainy season, Bolivia's famous salt flats are submerged in a layer of water – and the reflections make for great photos.
Audley's Classic Bolivia tour will further cover a sizeable chunk of the country, driving through the high plains of Uyuni, catching flamingos, lagoons and rock formations at Villa Mar and Sand Cristobal. Other ports of call are the town of Sucre, mining city of Potosi and the capital, La Paz.
4. Flora and fauna in Costa Rica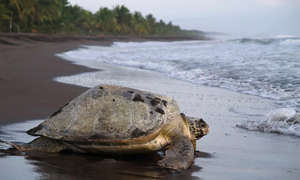 © Provided by Wanderlust Sea turtle at Tortuguero National Park. Costa Rica Encompassed Tour, Tucan Travel
When? July - Oct
Take in a wealth of jungle wildlife on Tucan Travel's Costa Rica Encompassed tour, as you rub shoulders with nesting green sea turtles during the rainy season at Tortuguero National Park.
Visits to Monteverde Cloud Forest Reserve and a hike to Arenal Volcano pack in more leafy scenery, while relaxation can be found on the beaches of Manuel Antonio National Park and Cahuita National Park.
5. Dive with dolphins in the Maldives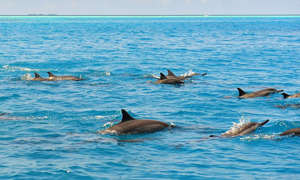 © Provided by Wanderlust Wild dolphins in the Maldives. Dive Baa Atoll, Dive Worldwide
When? May - Oct
Travel during the wet season to go diving with sharks, rays, and dolphins – minus the crowds. Dive Worldwide's Dive Baa Atoll trip lets you choose from over 35 dive sites with seldom other divers around, while being surrounded by uninhabited islands.
Rainfall is heavy but often short and predictable – so during sunny spells you can relax on sandy beaches amid tropical vegetation and turquoise lagoons.
6. Take in Russia's snow-covered sights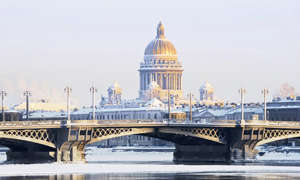 © Provided by Wanderlust St Petersburg Short Break, Regent Holidays
When? Dec - Mar
See St Petersburg at its sparkliest on a Regent Holidays' St Petersburg Short Break in winter. The city never looks picture-postcard prettier than under a dusting of snow; and it's cheaper too.
Wrap up warm to revel in St Petersburg's wintery charm. Visit the Hermitage Museum, the palaces of Tsarskoe Selo and other historic gems.
7. Gawp at gorillas in East Africa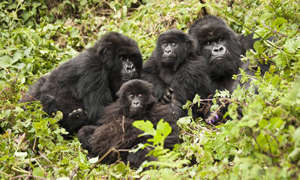 © Provided by Wanderlust Mountain gorillas in Rwanda. Gorillas and Gameparks, Oasis Overland
When? Apr & May
Travel on Oasis Overland's Gorillas and Gameparks tour in April/May and save: in these off-peak months, a gorilla-trekking permit is £225 cheaper!
The Oasis trip starts and ends in Nairobi, and travels through Kenya, Uganda and Rwanda. Over 19 busy days you'll tick off East African gameparks, Nile cruising, white-water rafting and, of course, close-up gorilla encounters.
8. Try another route to Machu Picchu

© Provided by Wanderlust Andes and Amazon, Dragoman
When? Feb
Even though the classic Inca Trail is closed in February, you can still experience Machu Picchu in all its glory on Dragoman's Andes and Amazon tour – it takes an alternative route up to the world icon.
If you're hungry for more relics of ancient civilisation, the trip also visits the Inca city of Cuzco and the pre-Inca Sillustani ruins, as well as the floating villages of Lake Titicaca and the Bolivian capital, La Paz.
9. Spy hippos and leopards in Zambia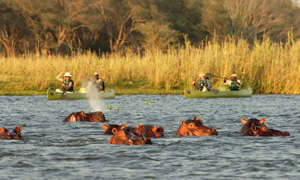 © Provided by Wanderlust Rivers & Rainbows, Wildlife Worldwide
When? Jan - Apr
Wildlife Worldwide's Rivers & Rainbows tour operates just at the end of the rains, when the Luangwa River is high – the only time boat safaris run.
The river is bursting with life, while leopard, elephants and other game thrive on its banks, as do 450 species of birds. Night drives and treks are available too.
10. Walk on Chile's wild side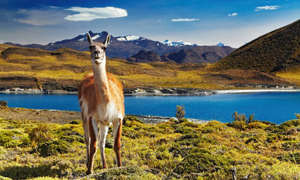 © Provided by Wanderlust Guanaco in Torres del Paine National Park, Chile. Torres del Paine, Journey Latin America
When? Jul - Oct
Spotting one of nature's most impressive big cats, the puma, will be easier thanks to Journey Latin America's Torres del Paine tour. In these cooler climes, you will seldom see other travellers in Chile's Torres del Paine National Park, meaning the mammal is less likely to hide in the undergrowth.
It's not just pumas: geese, guanaco and condors will all be more frequent, while the autumn colours or snow – depending when you go – is great news for photographers.
11. Serengeti safari in rainy season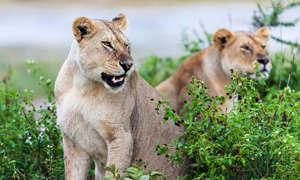 © Provided by Wanderlust Lionesses in the rain, Serengeti. Serengeti Explorer, Tropical Sky
When? Mar - Apr
Flock to Tanzania during the off-season to see more than 500 species of migratory birds, including the great white pelican, Caribbean flamingo and lesser spotted eagle. The rainy season is the only time of year to see them.
The quieter period during Tropical Sky's Serengeti Explorer tour means navigating its parks such as Tarangire National Park and Lake Manyara National Park will be easier, as well as spotting the 'Big Five'. 
12. See Yellowstone in wondrous white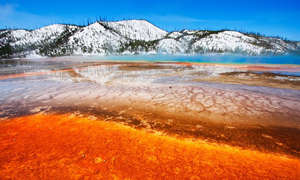 © Provided by Wanderlust Yellowstone Winter Wildlife, Peregrine Adventures
When? Jan - Mar
Take in the snow-dusted peaks of two of the USA's superlative national parks, Yellowstone and Grand Teton, with Peregrine Adventures' Yellowstone Winter Wildlife tour.
Spotting wolves, bears and bison will be easier against the snow too, so don your snowshoes for a hike through Grand Teton and enjoy a night under the stars with an evening of astronomy at Spring Creek Ranch.
13. Visit Angkor Wat without the crowds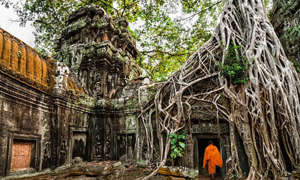 © Provided by Wanderlust Buddhist monk at Angkor Wat. Cambodia Overland, All Points East
When? Sep - Mar
Think Cambodia's rainy season is relentless monsoons and unbearable heat? Think again. Its rainy season is short and sharp and the temple of Angkor Wat and the streets of Phnom Penh glisten after their hose down – you'll see it all on All Points Easts' Cambodia Overland tour.
Explore the lush scenery with a forest hike up Bahkeng Hill to visit the Phnom Bahkeng Temple and the jungle ruins of Preah Khan. Take advantage of the flooded forests for a boat tour to the floating villages of Battambang, before clambering aboard its famous 'bamboo train'.